Zoe Jones and her daughter, Harper, are among many people who are taking up archery this summer. We asked them what they most enjoy about their newfound sport.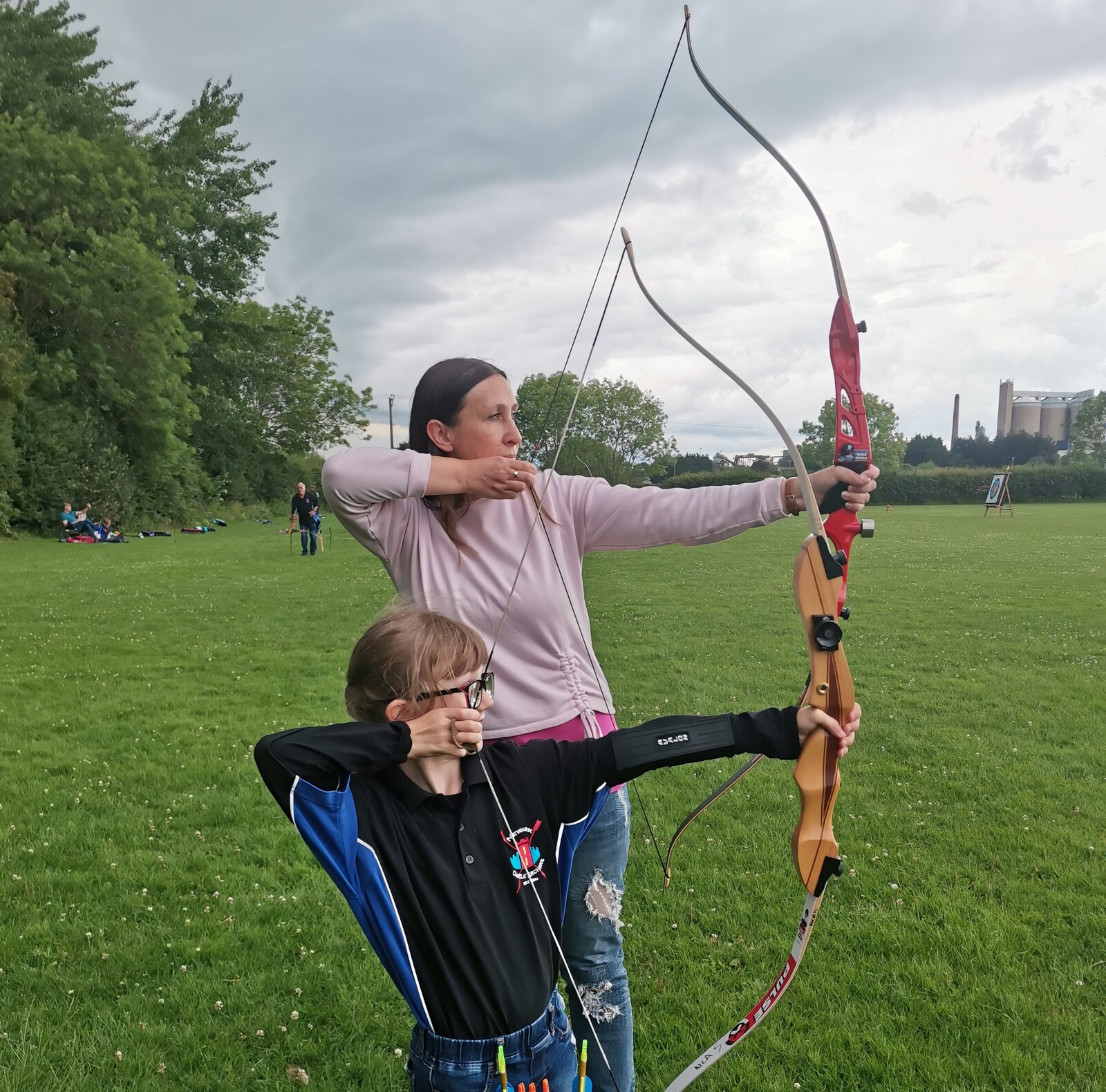 What made you want to take up archery, and how did you find out about it?
Harper and my son, Kyan, first tried archery three years ago at a local fun day in Newark called Sconce Fest. Shortly after that, Kyan did his beginners' course and joined Newark Castle Archers (NCA). He is four years older than Harper (aged seven) so she had to wait to do hers, but has been desperate to get started!
How are you and your daughter getting on with the beginners' course so far?
Mandie Elson, Chair of NCA, has actually made Harper the club mascot so that she was involved in the club, even when she was too young to shoot. Unfortunately, due to the situation as it is at the moment and school bubbles closing, we have had to pause the beginners' course because we've had to isolate. We have both thoroughly enjoyed the course so far.
Are you seeing any changes in Harper's confidence since taking up archery?
Harper's confidence has grown so much. She is learning more social skills and how to interact with different adults as well as children, along with understanding how to behave and be respectful and considerate of others. At first she found it difficult to not compare herself to others but now understands that she can praise others for doing well and be proud of how she is progressing.
Do you think you'll both want to continue with archery long-term?
We will both most definitely join the club and hope to get my husband to as well so we can go shooting as a family. I don't have any other hobbies, but Harper enjoys going to Beavers and will soon be moving up to Cubs. I'm sure we can fit both in as our club runs two sessions per week.
Did you have any expectations or preconceptions about the sport, and how has that changed, if so?
To be honest, I thought archery might be easier than it is! I expected just to be able to aim at the target and the arrow would go where I expected it to. I'd never considered all the other factors involved, and it certainly gives you more of a workout than you'd think! I think some people may think that it can be boring as it's a slow, quiet sport that requires such a lot of concentration, but we have so much fun and it's so much more exciting than expected.
How are you settling into archery club life – have you had a warm welcome?
Our club is so welcoming. We have made a lot of friends and feel that we can ask for help and advice from any of the other archers. Just the other week, one of the gentlemen helped us to fix our string and nocking point. I love the mental and physical workout that you get from archery, and the fact that you're with others but on your own to concentrate. Harper said she loves archery because she has fun shooting the arrows and finds it very exciting when she gets a gold. Her dad has promised her 'a fiver a spider' like Kyan gets, so I think she'll be trying her best to earn some pennies as well as have fun!
Do you or your daughter have any ambitions in the sport?
Harper would love to do competitions one day and maybe even get some county records like her brother. I'm happy to just go to the club, see my friends and have fun together.
Why would you recommend archery to a friend?
We have recommended archery to many of our friends, some who have done their beginners' courses too. Mandie has been involved in taking archery into Scouting which has meant a lot of my children's friends have been able to have a go. I think social media makes a massive difference too as people have seen our posts about achievements and the social aspects and have seen what a wonderful club we are part of.
We are proud to be part of NCA and would recommend our club and archery in general, not just because of physical fitness but mental health reasons too.
Fancy starting archery?
If you like what you've read, find out how you can start your archery journey. You can locate your nearest archery club, learn about some of the kit and types of archery you can try, and find local archery events.