Field archery and 3D archery are quite different to target archery. In these types of archery, archers follow a course of 24 targets with woodland, hills, streams and rough terrain as the setting.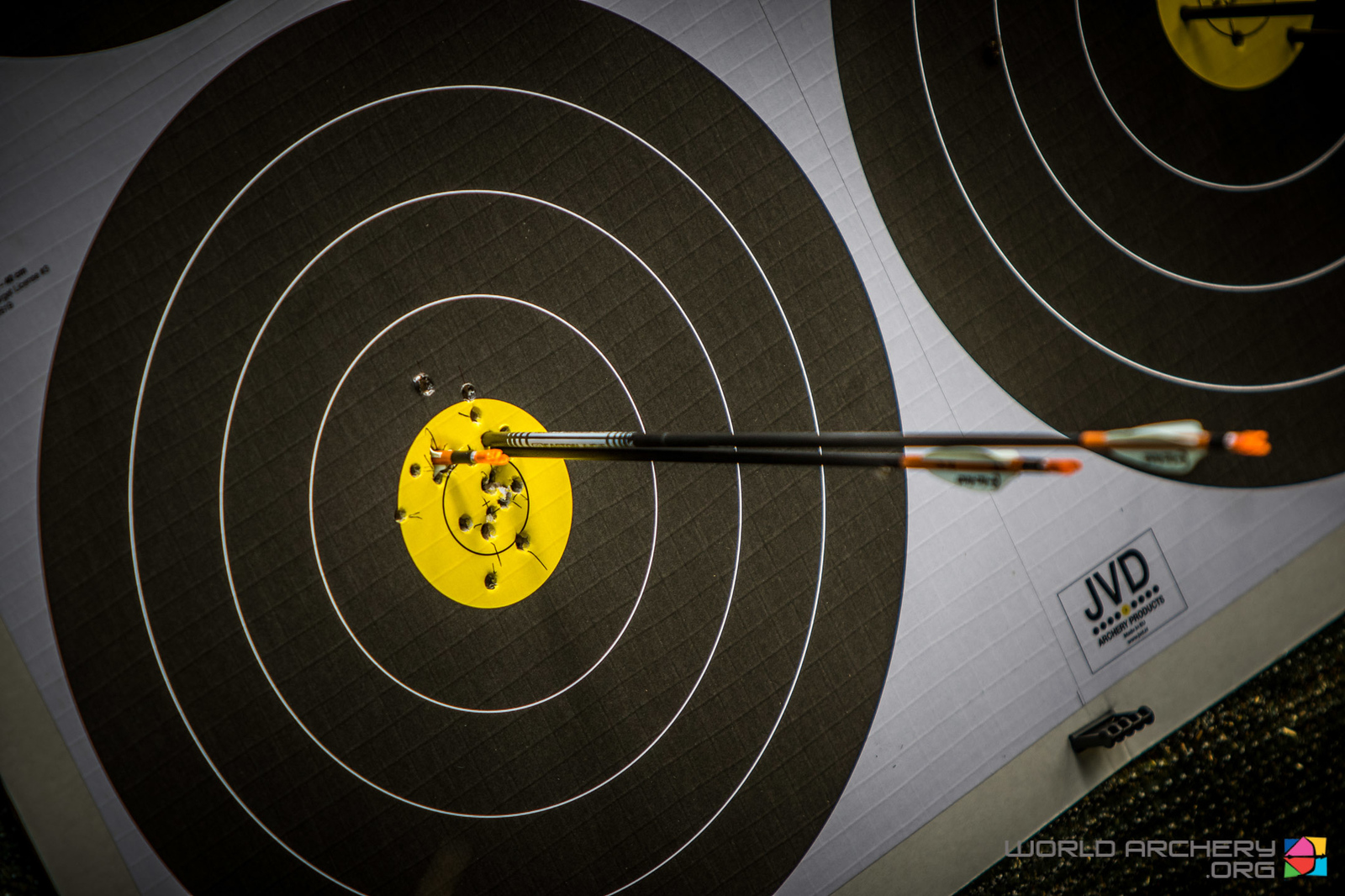 Archers shoot a specified number of arrows at the targets as they move around the course. The shots may be uphill or downhill and the targets will be different sizes and set out at different distances. Many archers enjoy the challenge of field and 3D archery and it is a great way of keeping fit and enjoying the outdoors.
How do I get into field or 3D archery?
Anyone can do field and 3D archery once they've completed a beginners' course. There are a number of clubs around the UK that hold practise sessions and competitions. To have a go, click here to find clubs near you. Not all clubs offer field or 3D archery so check the club's website before you go or get in touch with our Field and 3D Development Officer Vic Williams by clicking the button below.
Get in touch
What distances will I shoot?
In field archery, there are different distances for different age groups and bow styles. Bows with sights will shoot up to 60m and those without will shoot up to 50m. Novices and Juniors are encouraged to shoot shorter distances until they are confident at shooting the full distances. The targets can be marked (showing the distance) or unmarked (not shown). The archer will need to judge the distance for unmarked targets.
What do the targets look like?
Field archery targets have a yellow centre, scoring 6 (inner ring) and 5 (outer ring). Followed by 4, 3, 2, 1 in black. There are four different size target faces in field; 80cm, 60cm, 40cm and 20cm in diameter, for different distances.
What is 3D Archery?
3D archery is like field archery, in that it is set out on a course of 24 targets in similar settings. Instead of shooting at paper targets, each archer shoots at foam 3D animal shaped targets. The distances are not specified but sighted bows will shoot up to 45m and unsighted bows up to 30m.
How do you score in 3D archery?
Each target will have a defined scoring zone with the smallest zone scoring 11, then 10 for the slightly bigger zone, then 8, and 5 for a hit anywhere on the target outside of the defined scoring zones. A hit on a hoof or a horn does not score. Archers shoot 2 arrows at each target.
Why should I give field or 3D archery a go?
Field and 3D archery is great fun to do and a really good way of developing your archery skills. Many of our top Olympic archers are also great field archers and 3D archery provides the opportunity for more traditional bowstyles to compete at international level alongside compound and recurve archers.
How can I take part in field or 3D archery competitions?
Tournaments are organised by clubs with most archers joining Archery GB or a field archery society.
National Field Archery Society
English Field Archery Association