The Archery Activity Partners programme is a new scheme from Archery GB to develop and grow your archery activity.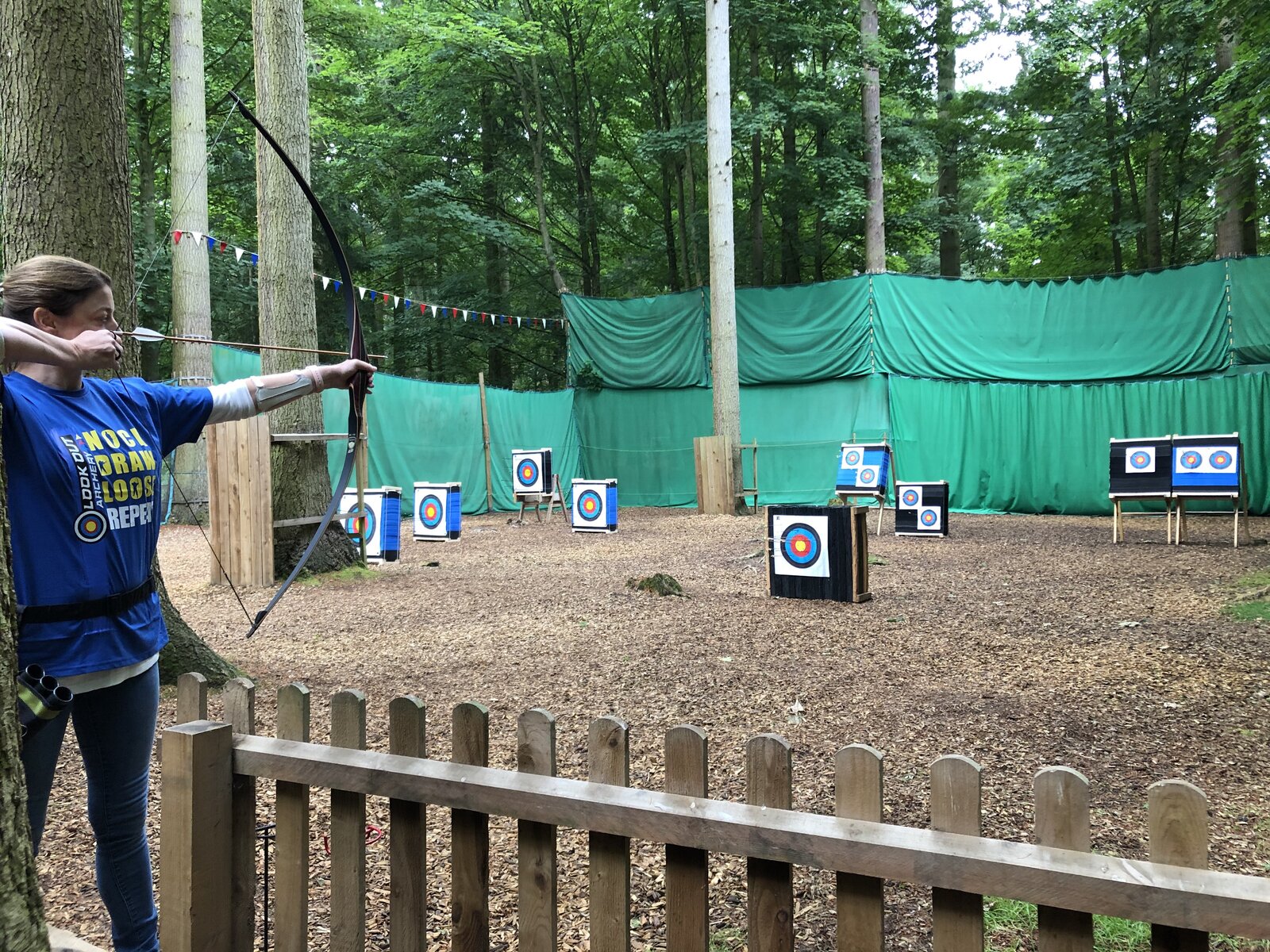 Who is the scheme for?
The Archery Activity Partner (AAP) programme is open to organisations not currently affiliated to Archery GB as a club. Organisations could be sole traders, activity holiday companies, Local Authority Education Centres, outdoors adventure centres, youth or community organisations or sports/leisure centres or Commercial/not-for-profit centres.
What is the criteria for becoming an AAP?
By signing up to the scheme, organisations are forming a partnership with Archery GB. Therefore we hope that you agree to the following commitments:
All organisation staff have up-to-date Archery GB qualifications (Instructor or Coach)
The organisation has the following in place:

Adequate Public and Employers Liability insurance
Risk assessment, operating and safeguarding procedures for archery

Delivery of regular archery sessions
Will act as ambassadors for the sport of archery
Will work on actively promoting Archery GB campaigns and events, signposting customers and joining the 'archery family'.
What benefits do we get?
Benefits for the Approved Centre include:
An association with Archery GB, the national governing body of archery, and regular communications
Access to check staff qualifications and renew qualifications
Inclusion and access to an online archery providers directory
Access to Archery GB products, programmes and development support
Opportunity to organise courses/CPD opportunities on site to raise revenue
Access to Archery GB AAP logo/plaque, promotional toolkit and assets for various products and programmes including Start Archery Week, our annual celebration of our sport
There will also be future opportunities for a site visit by an archery representative and access to coaching modules/CPD opportunities to increase activity offer. Additional benefits may incur a charge.
You can also order branded merchandise from our AAP shop to help your archery experiences stand out:
AAP shop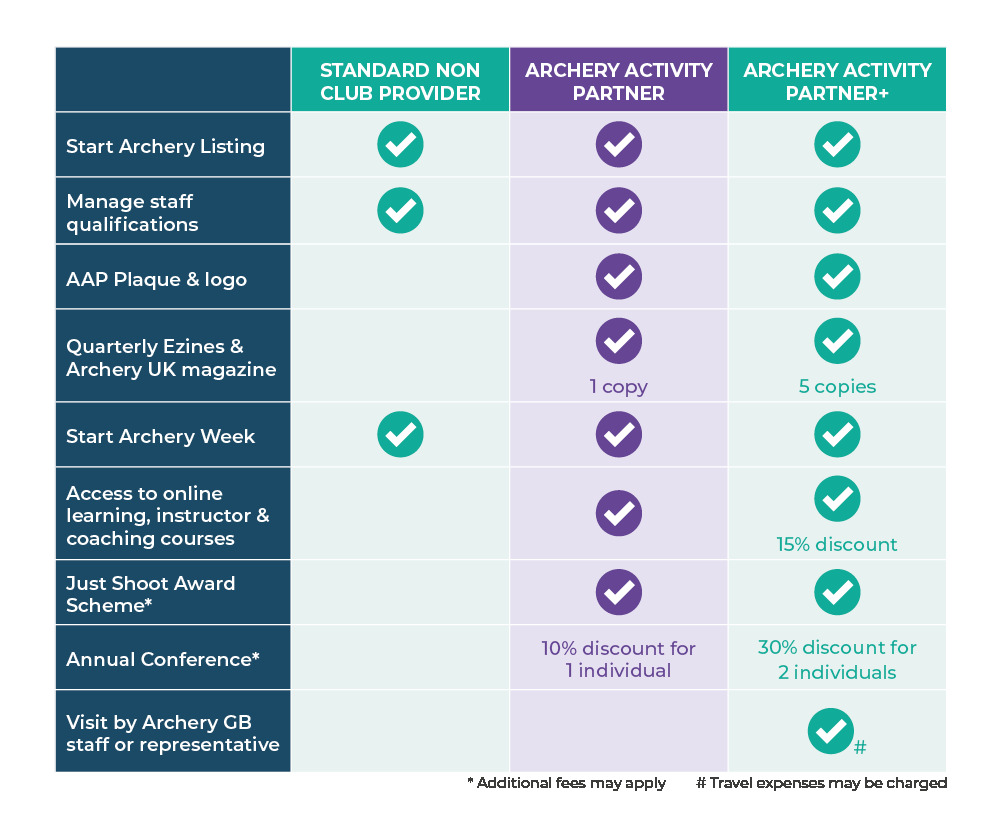 What is the cost?
Sign up during 2023 and receive a discount on your 2023/24 AAP affiliation package.
There are three levels of affiliation:
Standard - £30
Activity Partner - £100 – discounted to £60
Activity PartnerPLUS - £250; discounted to £200
How do I sign up?
To sign up through the Archery GB Membership Portal:
For more information email: aap@archerygb.org