Asim Munshi and his wife recently took up archery, joining South Leeds Archers after a successful beginners' course. Asim tells us about his journey in the sport so far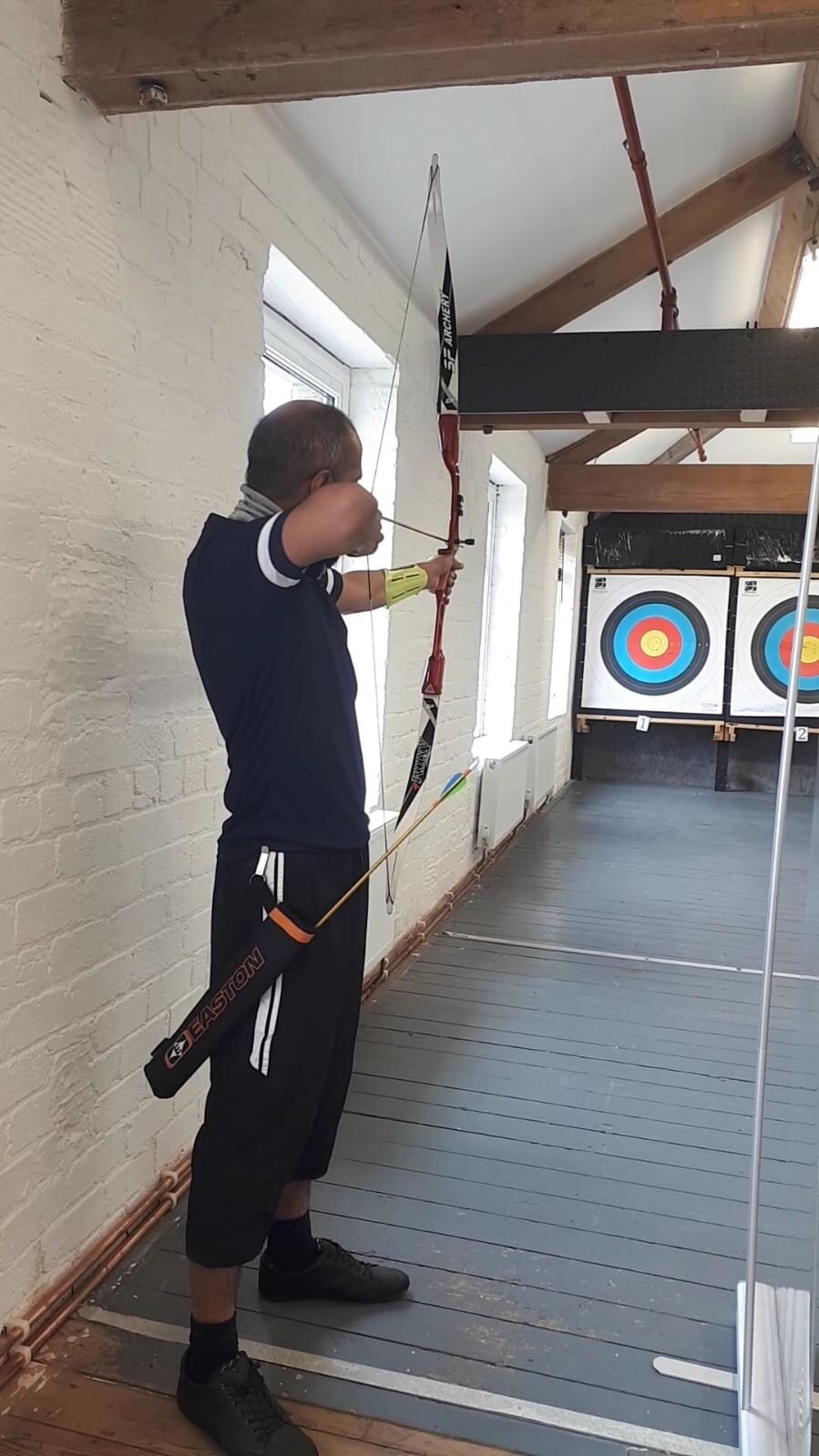 What inspired you to take up archery?
Me and my wife wanted to take up an activity which we could do together and both enjoy. After a long search we considered archery, and researched local clubs. That was just before lockdown which threw a spanner in the works.
Had you tried archery before as part of cultural studies?
Prior to starting the beginners' archery course at South Leeds Archers, I had never seen a real archery bow, let alone fired one. I was aware of the cultural aspects of archery in Islam, but never really pursued it. The biggest stumbling block was not having something close by.
How are you and your wife enjoying archery – do you both have a flair for the sport?
We thoroughly enjoyed our beginners' course and decided to become members. I like to think I'm a natural, but as with anything, practice makes perfect and that is exactly what I intend to do.
How have you found the welcome at your local club?
The club has been brilliant throughout and very supportive. They have accommodated cancellations and have made us feel very welcome, coupled with the brilliant coaching. I wish we'd heard about it sooner.
Why would you recommend the sport to others?
I've finally found a sport that I like and want others to discover how great it is. It's something everyone can learn and enjoy. It is also promoted as a prophetic sport in the Muslim faith, and I truly feel archery has the potential to bring communities and people of all backgrounds together.
What is your ultimate aim for your archery journey?
I want to continue on this journey and see where it takes me. I'd like to try archery competitively, hopefully one day opening a club and helping others into the sport who might not otherwise have had the chance.
Eager to get started in archery? Click here to find a beginners' course.