If you just want to try archery without the commitment of joining a club, there are many centres around the country offering walk-in 'have-a-go' sessions. Forestry England's High Lodge site in Thetford Forest, East Anglia is an ideal place to start, home to the popular Lookout Archery range.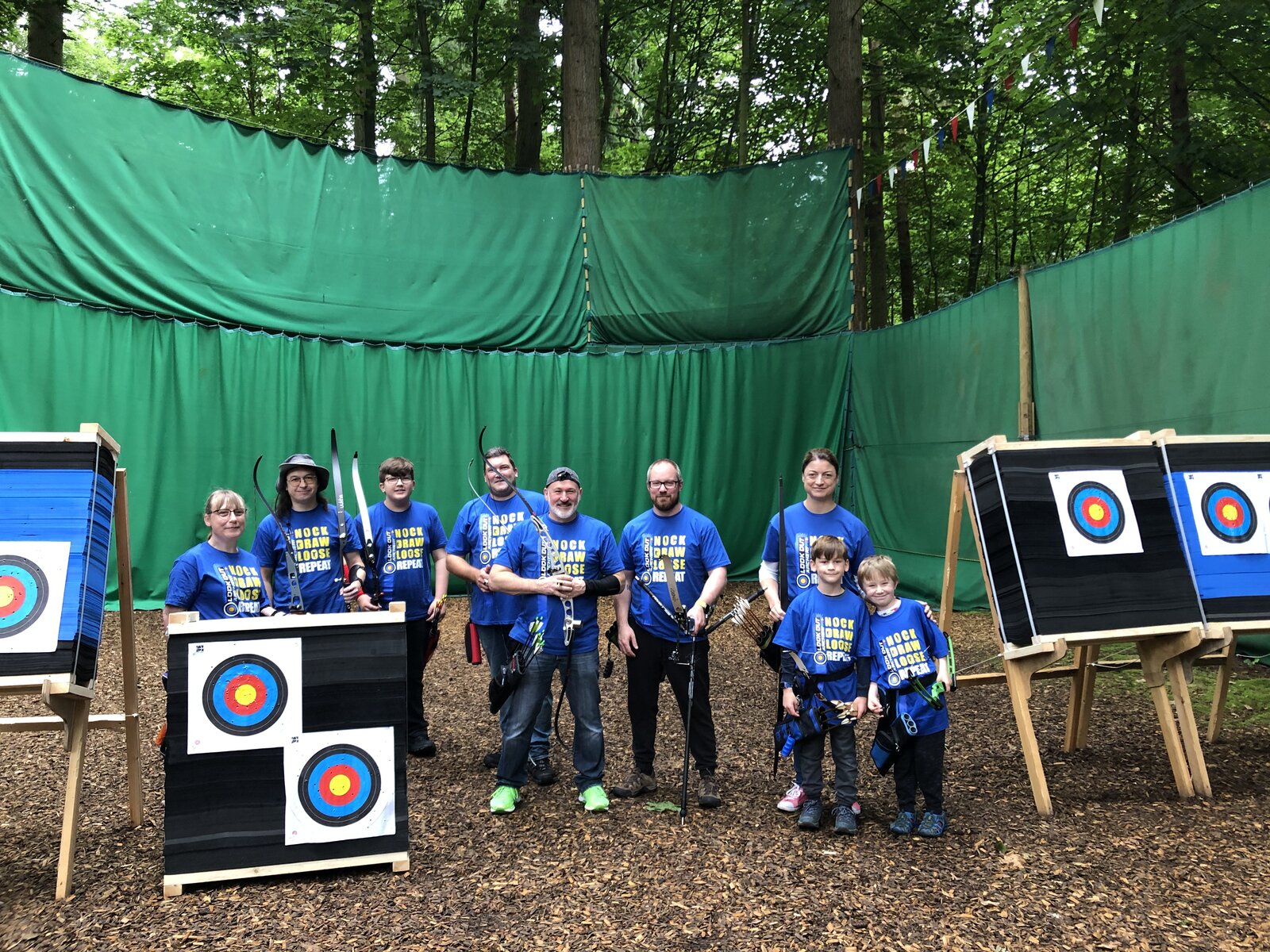 There's something exhilarating about experiencing archery in a natural setting. In the depths of East Anglia's Thetford Forest, Lookout Archery range couldn't wish for a better place to tempt visitors into the sport. Chris Taylor, who founded the business eight years ago at Forestry England's High Lodge site, is the perfect ambassador for the sport – impossibly cheerful, enthusiastic and a great people person. Having stumbled upon the sport while initially establishing a career in the leisure industry, Chris is a now a dab hand with a barebow, with county records and podium finishes under his belt.
With large numbers of visitors looking for family fun on their forest visit, Chris and his team of Archery GB-qualified instructors inspire many who have never picked up a bow to take up the sport, regardless of age or physical ability. Those who find themselves hooked after a few sessions are invited to join Lookout's very own club, where they can shoot on a regular or casual basis, enjoy fun competitions and progress their skills without committing to a more traditional club environment.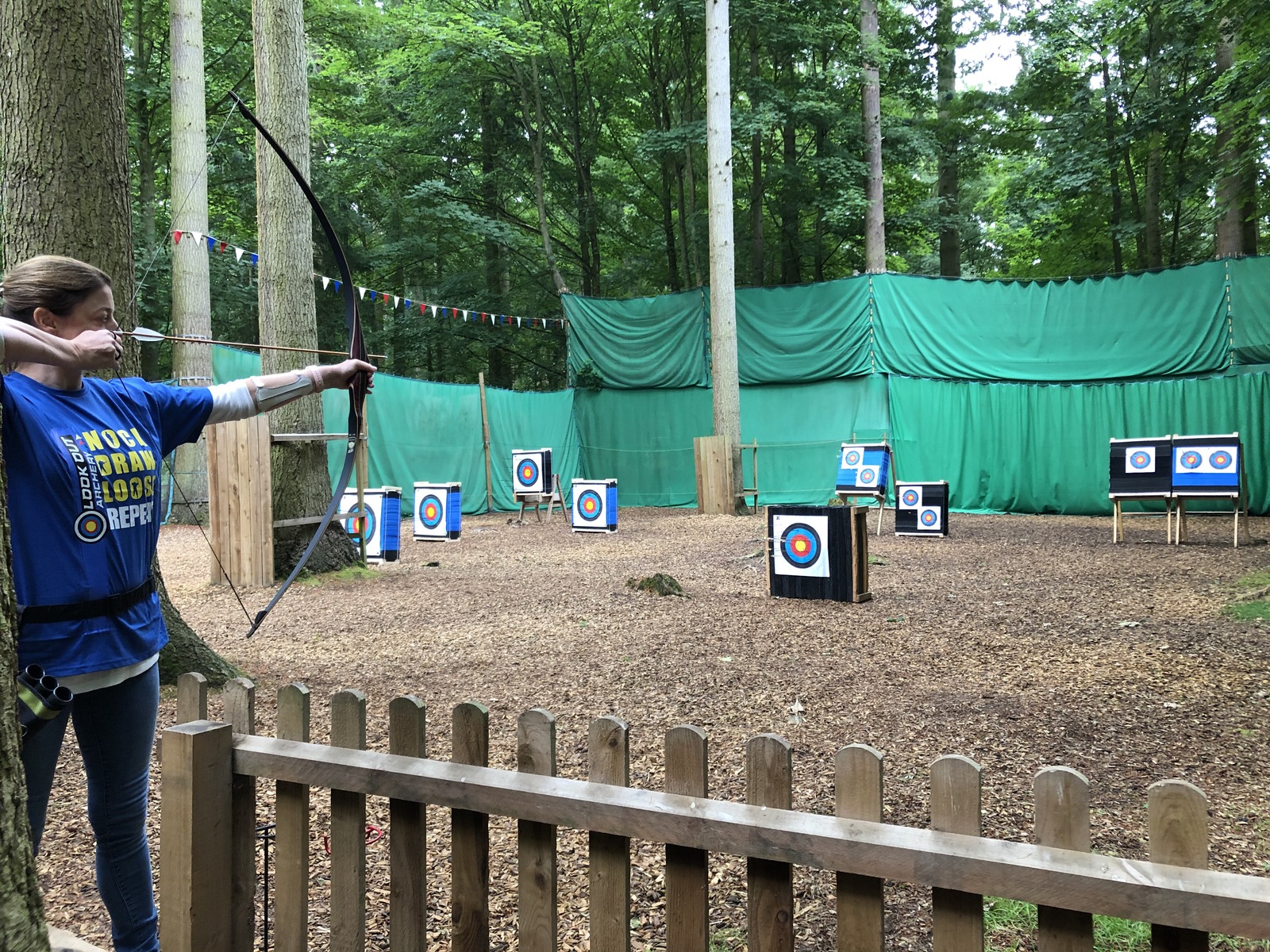 On my August visit, the shooting line was unsurprisingly busy – people of all ages and experience were lining up their shot in accordance with instructor Joe's guidance and shooting Bray rounds (40cm target faces shot at 20 yards), and standard 80cm targets of varying distance and elevation. Engrossed in activity, they were in fact wrapping up their Sunday morning hour's shoot – some had booked a family lesson and a few regulars were sharpening their aim on the Bray targets that looked nigh on impossible to hit.
Something for everyone
Chris explained: "We try to make things accessible for visitors, so if a family visited High Lodge on a day out and fancied trying archery on a whim, they can join our have-a-go session between 1-3pm. The rest of the day is dedicated to prebooked sessions, where we take corporate bookings, stag and hen parties, family lessons, and any groups that want to try the sport for up to an hour or 90 minutes.
"We aim to make sessions as interesting as we can, so you'll see balloons on targets and fun 3D targets," he added. "We also do reverse scoring, play blackjack and bingo, and also theme sessions to tie in with events like Halloween, when we'll set up pumpkin and zombie targets! It's for everyone to have a good time, whatever their level."
A few Lookout archers go on to achieve great things. Chris said: "Several of our regular archers have been successful in target and field competitions, bringing home trophies and county records. They all started with us and were hooked after ten arrows. We also have wheelchair access and make sure that absolutely everyone can have a go – it's so gratifying to show people who think they can't do it that they can. A really rewarding moment was (pre-Covid) helping a little boy with sight impairment shoot his first arrows. He'd heard the thud of the arrows hitting targets from outside and wanted to try it. His mum was so worried that he wouldn't be able to do it but we brought him in, lined up the bow with him and he hit the target. We walked down to the target together so he could feel for himself how he'd scored, and he was thrilled. His mum was crying with happiness and relief!"
The business specialises in introducing people to the more traditional side of shooting, getting them used to the bare basics of the sport with an assortment of beginner-friendly kit. Introductory 'jelly bows' are ideal for young children while smart-looking recurves of varying weights give adults a sense of occasion.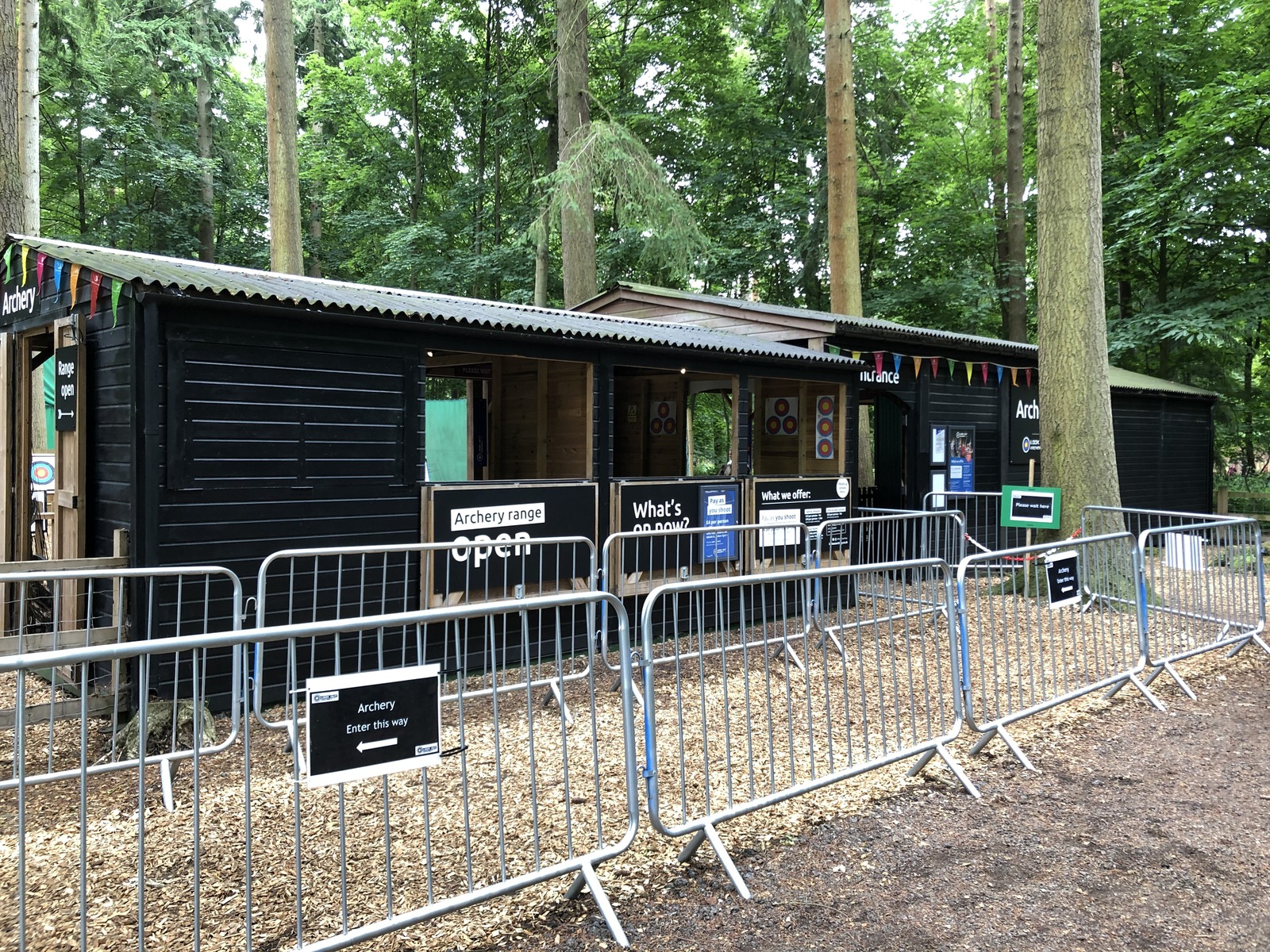 At 45 metres long, the range is more than adequate for those just starting out as well as the more experienced. Safety is of course paramount, with a briefing given by the instructor before anyone handles a bow. Nothing is left to chance, from approaching the target safely to retrieving the arrows without damaging yourself or the target. Overshoot and ricochet nets are in place, and even the trees that dot the range have protective armour in case arrows go astray.
Value for money
It's good value for money too. £12 will get you an hour's lesson (£18 for 90 minutes) where you could probably shoot around 50 arrows – enough to get your eye in and leave you craving more.
In the spirit of keeping things fresh for visitors, next year Chris is hoping to introduce arrow tag to the range – the archery equivalent of dodge ball where the target could be a friend, relative or perfect stranger! He said: "It's so much fun – a completely different take on archery. We'll supply all the equipment (light bows, protective face masks, foam-tipped arrows naturally) and can't wait to see how much fun people will have!"
Despite visitor numbers, Lookout is a well-oiled machine with people ushered into Covid-safe areas while they wait for their session to start. The frequent sanitising of equipment doesn't hold things up and in no time the line is peopled with young and old eagerly awaiting instruction.
Safety brief done, arm guard on and bow in hand, I sent a first wobbly arrow flying straight over the target, less than 20 metres away. I hadn't realised how weak my bow arm was and found it difficult to keep it still as I sent arrows under and eventually on the target as I got used to the unfamiliar stance and rotating my bow arm slightly outward to avoid contact with the arrow. Instructors Joe and Megan were on hand to offer advice though it seemed a few star pupils already grouping their arrows didn't need much help. My highlights were bursting one balloon (but woefully missing the other) and my final arrow hitting the gold – let's call it a metric 10 – in a flukey shot that made my day!
What the Lookout Archers say
Students Maddie (pictured below) and Bradley from Norwich were on a day out in the forest and thought they'd join Lookout's have-a-go archery session: "We have tried archery but not for a very long time – I might join the university club if today goes well!"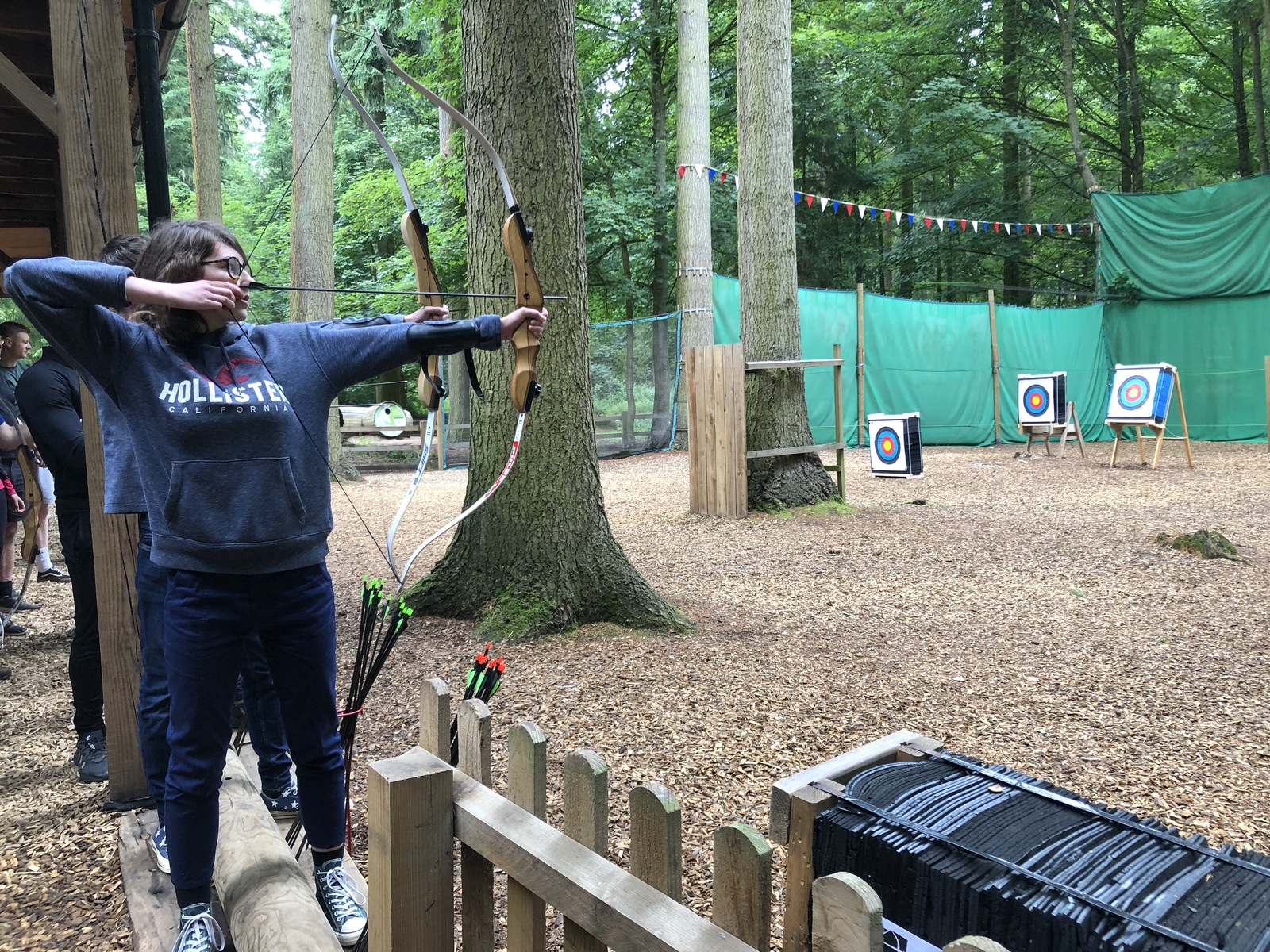 Regular archer Pete Lens said: "I always wanted to try archery but it wasn't until we found a vintage bow in the loft, that belonged to my partner's mum, that I took it up about 18 months ago. I joined a club which provides the more structured side to the sport, but I also like coming here with family and friends as it's very relaxed and we can mix it up with fun stuff for our young children. It's been so useful having Chris's advice on how I can improve – I'm progressing all the time. I'm absolutely loving it! After we finish here, we'll often go for a walk or a cycle ride."
Ready to nock, draw, loose, repeat?
Lookout Archery is based at High Lodge, Thetford Forest, Brandon, IP27 0AF. The archery range is open daily in the school holidays and at weekends, and midweek for pre-bookings only.
For more information and to book please call 07729 402009, email: info@lookoutarchery.co.uk or visit www.lookoutarchery.co.uk