Paralympics GB archer Phoebe Paterson Pine has won gold at her first Paralympic Games.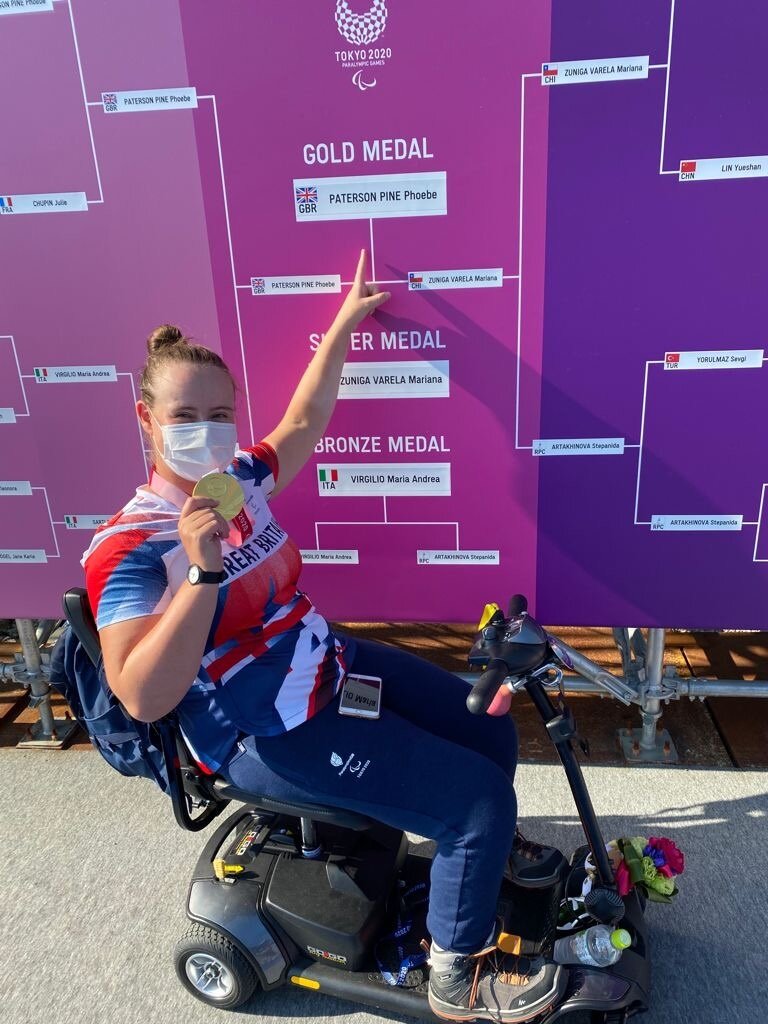 The world no. 15 had an incredible run to the final facing tough competition from her teammate Jess Stretton, the world no.1, in the second round of the competition at Yumenoshima Archery Field.
In hot and humid conditions and with gusty winds at times, Paterson Pine kept her cool to win 141-140 against Stretton and earn her place in the quarterfinal.
Speaking after the match, Phoebe Paterson Pine said: "I'm struggling between feeling elated for myself but also she's my teammate and a very close friend of mine so that's very hard to balance. I'm relieved that I got through but at the same time I wanted her to do the very best she could do. It's a rough situation to be in.
"We finished the match, got the signal that I'd won, got off the line and I immediately turned to her and said 'I'm so sorry'.
"We're so close (in terms of ability) that it could have gone either way. I know if she'd won, she'd be feeling the exact same thing right now."
Jess Stretton said: "I'm so proud of Phoebe, she's worked so hard and she's going to keep going forward and make us all proud."
Paterson Pine faced 8th seed Julie Chupin of France in the quarterfinal. The wind picked up ahead of the match which was close fought. Chupin opened the first end with a perfect score of 30 but her strong start wasn't sustained and Paterson Pine won 141-139.
In the semi final she was up against Maria Andrea Virgilio of Italy, the 5th seed. The pair drew in the 1st end with Paterson Pine winning the 2nd but shooting a 7 in the 3rd which saw her go 1 down. She brought it back though and won the match 140-137.
In the final she faced Mariana Zuniga of Chile, the 14th seed. Both started well with 28 points each in the 1st end and another draw of 26 each in the 2nd. In the 3rd Paterson Pine led by 1 point. In the 4th the wind increased making for challenging conditions. Paterson Pine won the end giving her a 3-point lead.
In the final end both archers shot two 9s, Zuniga concluded with an 8 meaning Paterson Pine needed 8 to win. She shot just that finishing the match on 134-133.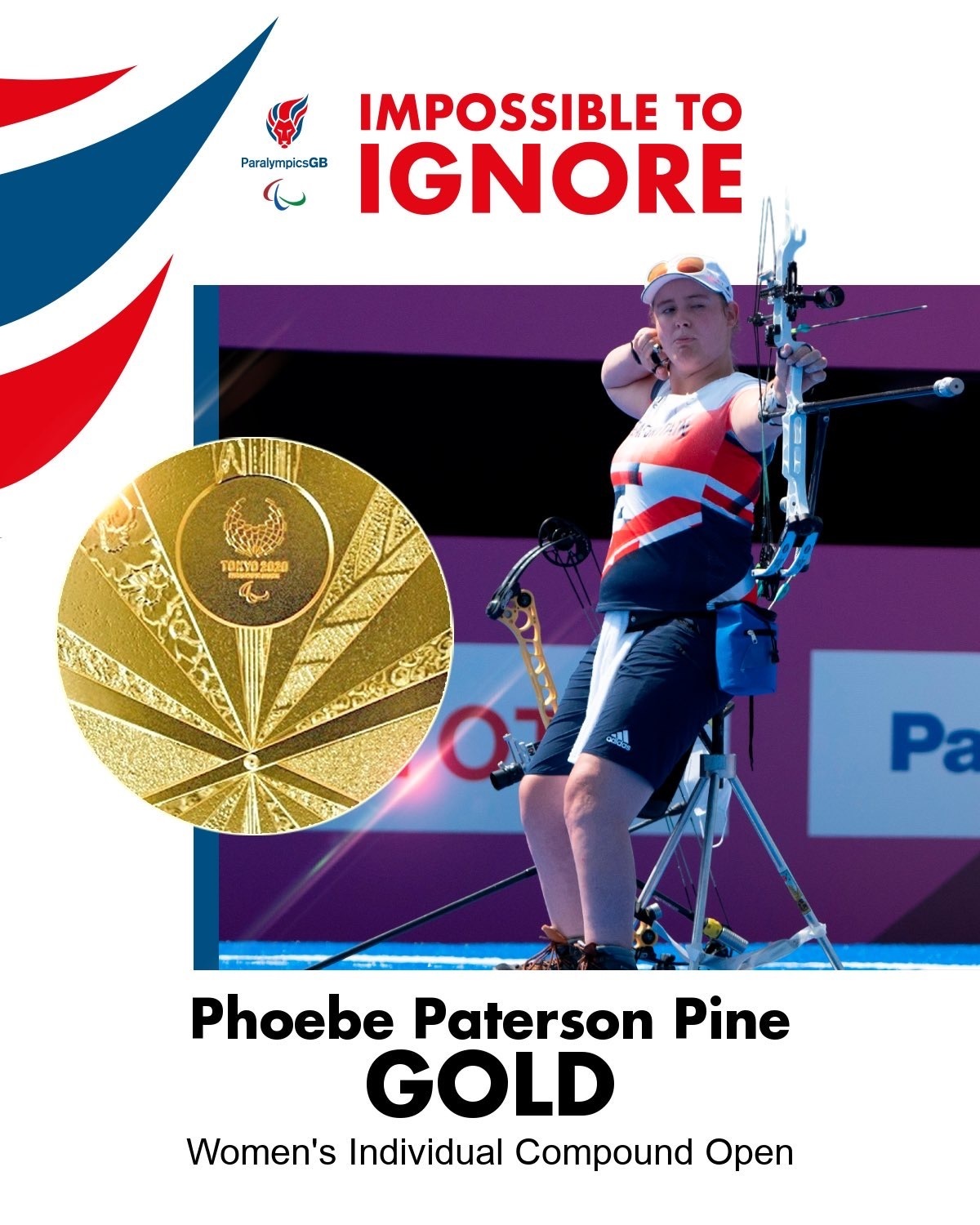 Paterson Pine, who took up archery on a family holiday before joining a local club and Archery GB's Performance Programme, said: "I couldn't in my wildest dreams have ever thought that this was going to happen. I've worked incredibly hard for it and there was always a chance, just because of the amount of hard work I've put in, but as an athlete you're always a little bit not too sure – so I've a lot more confidence in myself now.
"After winning the semi final was when I really thought right, ok, I have a chance at this now – that was when I just wanted to go out and give it my absolute all."
The competition continues for Paralympics GB's archers tomorrow when Victoria Rumary competes in her first match at 18:21 Tokyo time for the start of the Women's Individual W1 eliminations.