Hazel Chaisty lost 6-2 in the quarterfinal to 4th seed Vincenza Petrilli of Italy.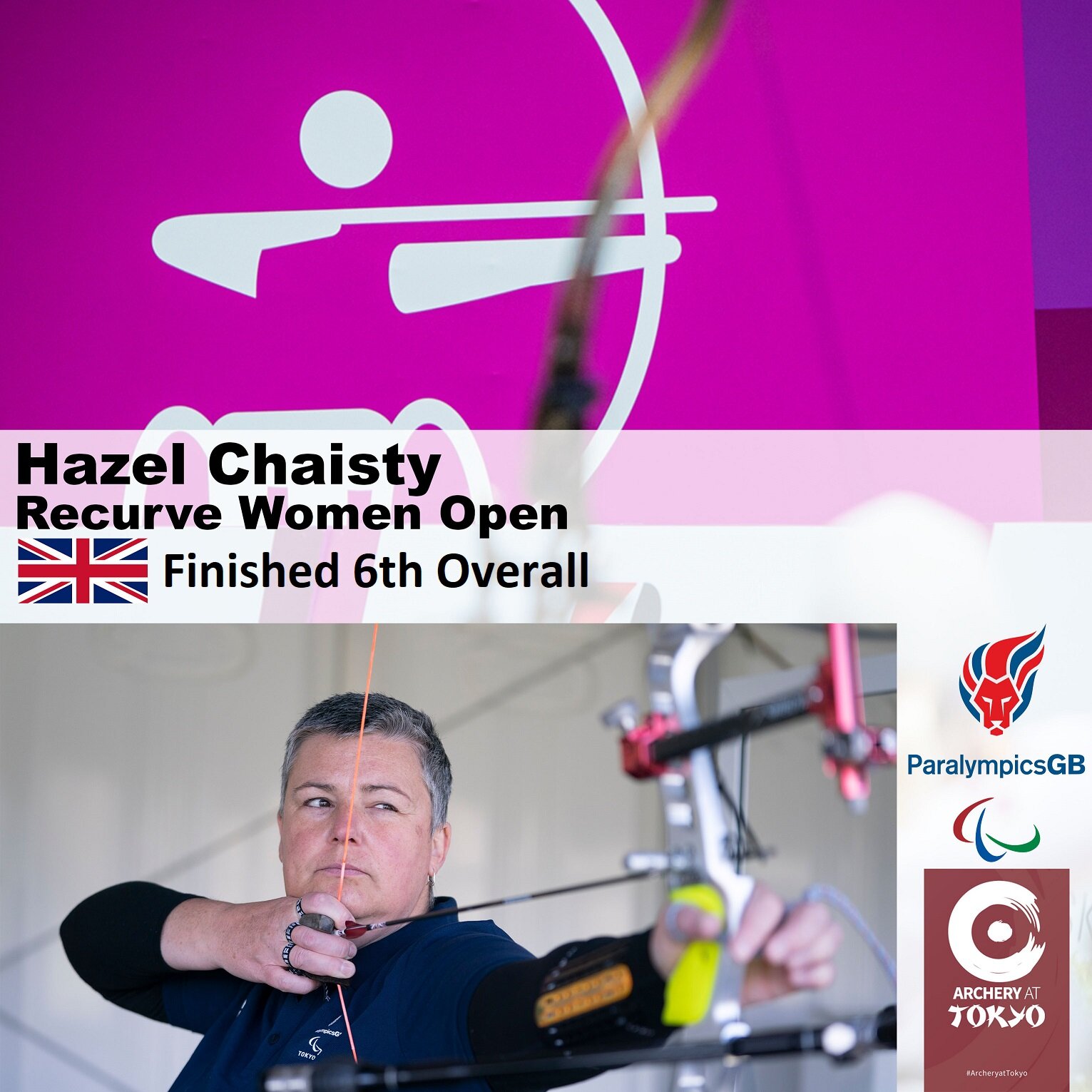 The heavy rain from earlier in the morning had eased as the evening's competition got under way at Yumenoshima Archery Field.
The pair drew in the 1st set and tied again in the 2nd but Chaisty lost the 3rd by just 1 point before losing the 4th.
Petrilli was the eventual silver medalist.
Hazel Chaisty said: "I wasn't expecting to get to the quarterfinals and I shot better than I did this morning. I got some nice 10s in there and that's more like my shooting.
"I'm really glad that I came back from shooting those awful arrows this morning. I held my nerve, got back on my horse and shot how I can shoot. I'm happy with that."
On the impact of Covid on her preparations, she said: "A lack of competition throughout last year and this past year has made it difficult to keep your edge and all of the archers are feeling like that from every country. But the Japanese people have been so wonderful and made it so fantastic here.
"I've still got the Mixed Team to go the day after tomorrow with David so we'll see how we do but all in all I've had the time of my life."
Chaisty will return to the field on Saturday for the start of eliminations in the Mixed Team Recurve where she will partner with David Phillips. The pair qualified in 10th place and will shoot against 7th seed Turkey at 11:00 Tokyo time.