Earlier this year we launched a competition with Clickers Archery, offering families the chance to win Arrows soft archery sets.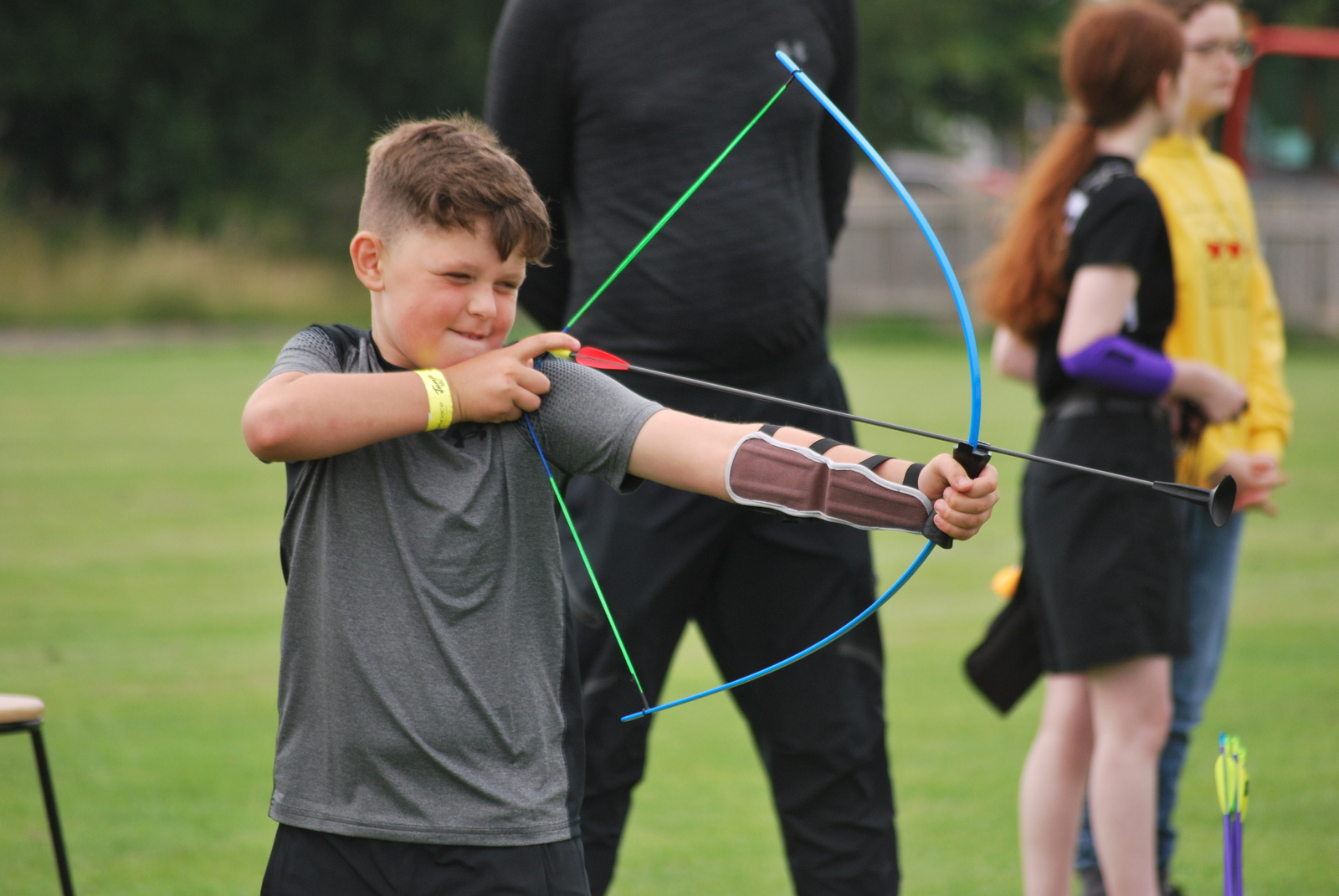 Chris McGrath won the top prize of a Three-bow Arrows Taster Pack, worth £259, the perfect introduction to archery for children, at home, the club or at school.
Chris put his new Arrows kit to good use during archery's recent Big Weekend nationwide event, which saw thousands of people try archery for the first time at their local club/organisation. He said: "The kit was quite useful as it increased participation at our Big Weekend at Greatham Sports Field Association, near Hartlepool (see main photo above). The majority of feedback I had was about participation, as the kids were included as well as the adults. This has created an avenue for us to go into the local primary school to use the kit more."
Runners-up prizes
Martin Sutheran won one of the two runners-up prizes of a Home Edition Arrows kit, worth £69 each. These kits can also provide hours of fun, safe activity for children in the house or garden. He said: "My daughter has tried a couple of archery have-a-gos and always shown an interest whenever she's come along to watch me shoot. However, due to other commitments she's so far been unable to do a beginners' course. When I told her I had won a soft archery set, she was excited to say the least. Every day she was asking, 'Is it here yet?'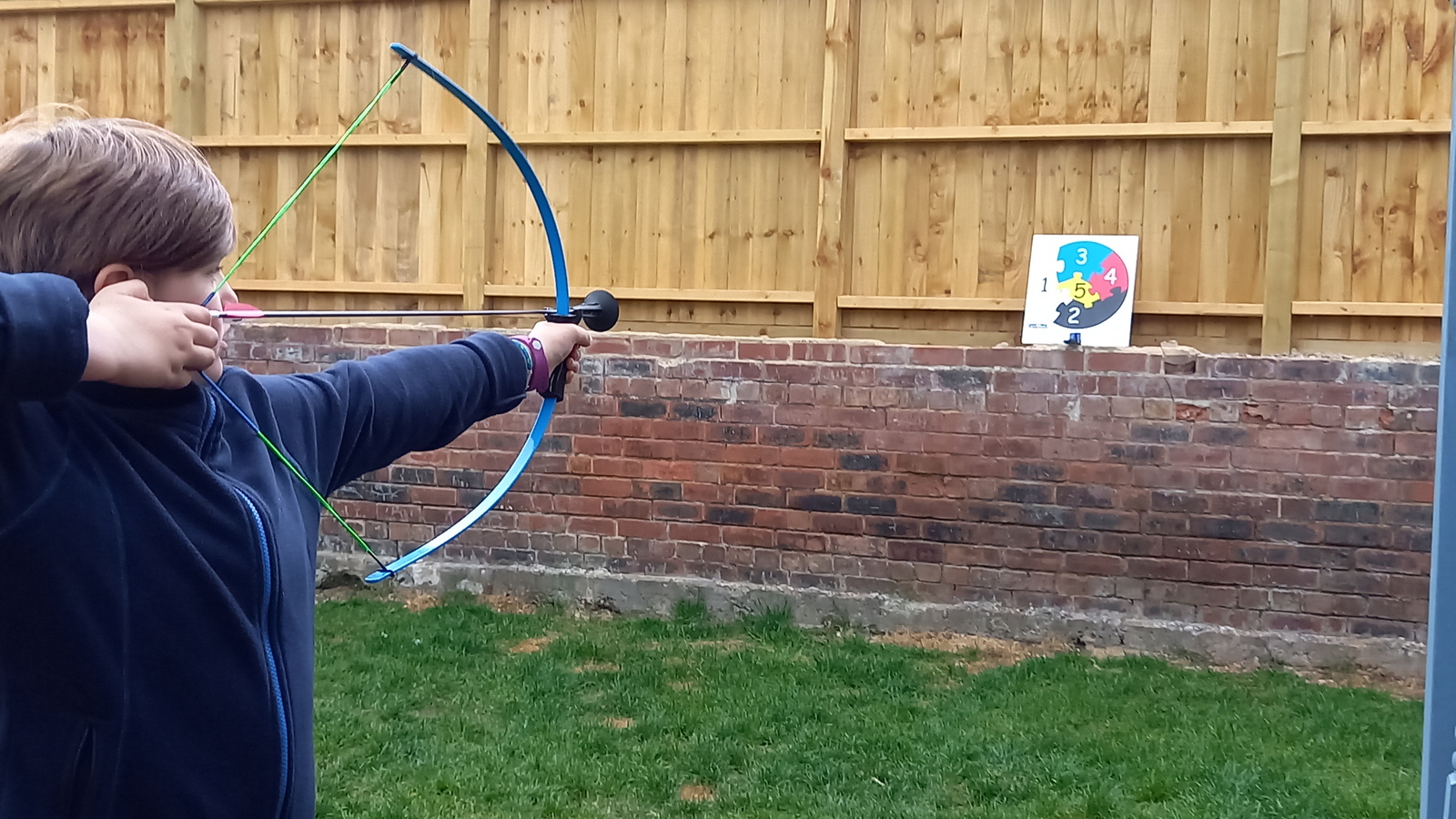 Martin Sutheran's daughter with her new Arrows kit
"When it arrived she couldn't wait to get it open, and has shot every day since, apart from in the rain (fair weather archers). The only problem she has with it is overdrawing it – I think she needs a bigger bow. She is loving the kit and with that draw, I think she'll make a good longbow archer one day!"
Second runner-up, James Farrar, sent the below photo showing the family's new Arrows Home Edition kit. James said: "Thank you for this fantastic prize – my children have really enjoyed shooting a few rounds!"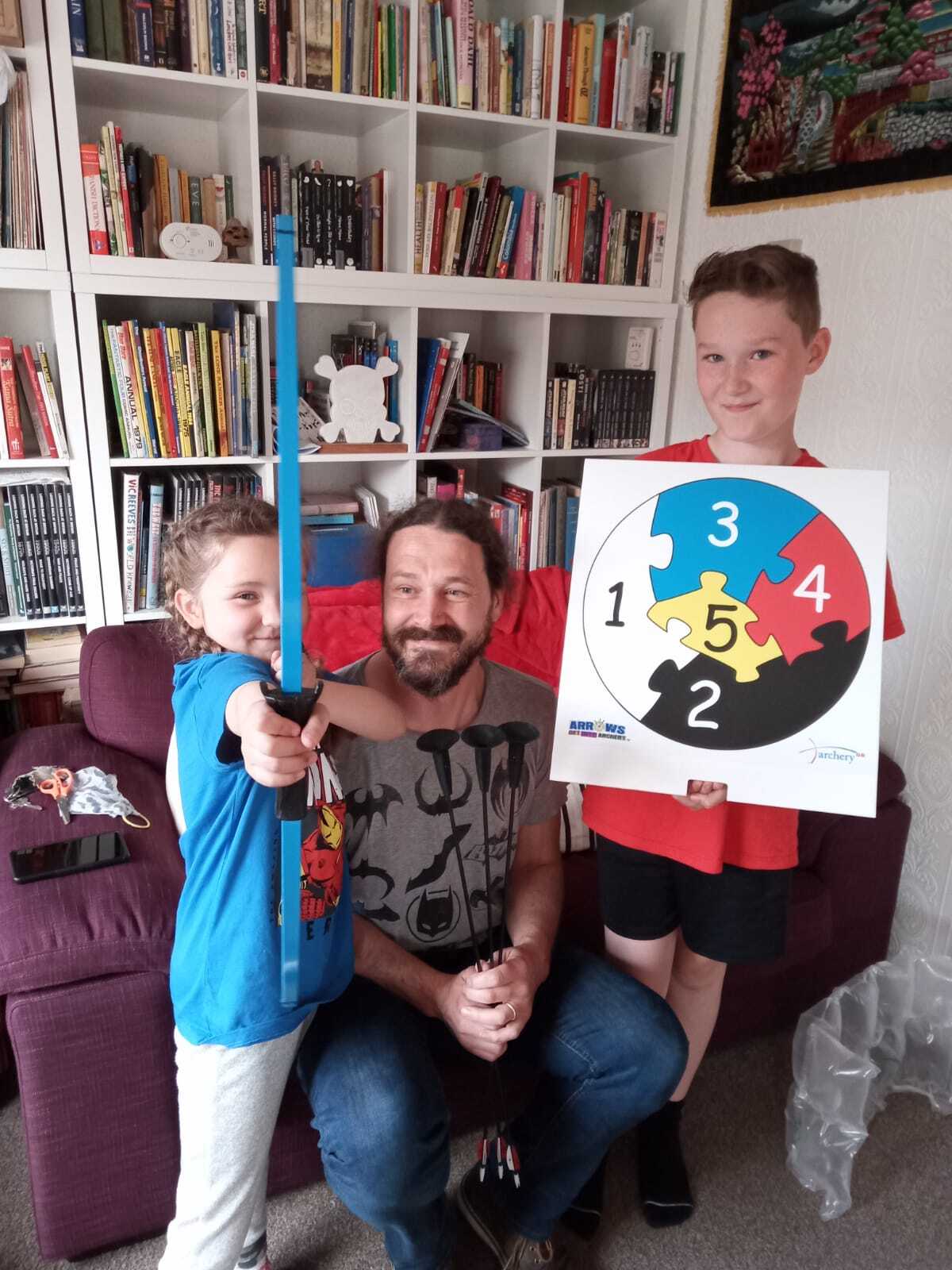 The Farrar family enjoying their new Arrows Home Edition soft archery kit, courtesy of Clickers Archery
All about Arrows soft archery
Arrows was launched by Archery GB in 2012 to build on the success of the London Olympics, in partnership with Clickers Archery. Owner and kit designer, Graham Harris, said: "We sell them all over the world now, complete with Archery GB branding. Arrows are very robust and easy to use – and the resources and videos provide all the information you need to deliver archery at your school."
Gayle Pink, Archery GB's Head of Clubs & Communities (Regional Lead), said: "The Arrows programme was specially created for primary schools to introduce young children to the sport in a fun and safe way. They can be delivered by teachers and sports co-ordinators who have no formal archery experience or qualifications. Arrows provides child-friendly equipment and resources, and simple ideas for activities and competitions."
Arrows kits are perfect for indoor and outdoor use, at home or at school. With all eyes on the Tokyo Games, what better time to introduce archery to the children in your life? Visit Clickers' Arrows webpage for more information and to order a kit.
Archery in schools
Teachers, want to see archery take place in your school? Please visit our dedicated Start Archery webpage for guidance on introducing archery to school children.