PE doesn't just have to involve running and ball sports, one school in Lancashire is using archery to engage students and give everyone the opportunity to achieve success in sport.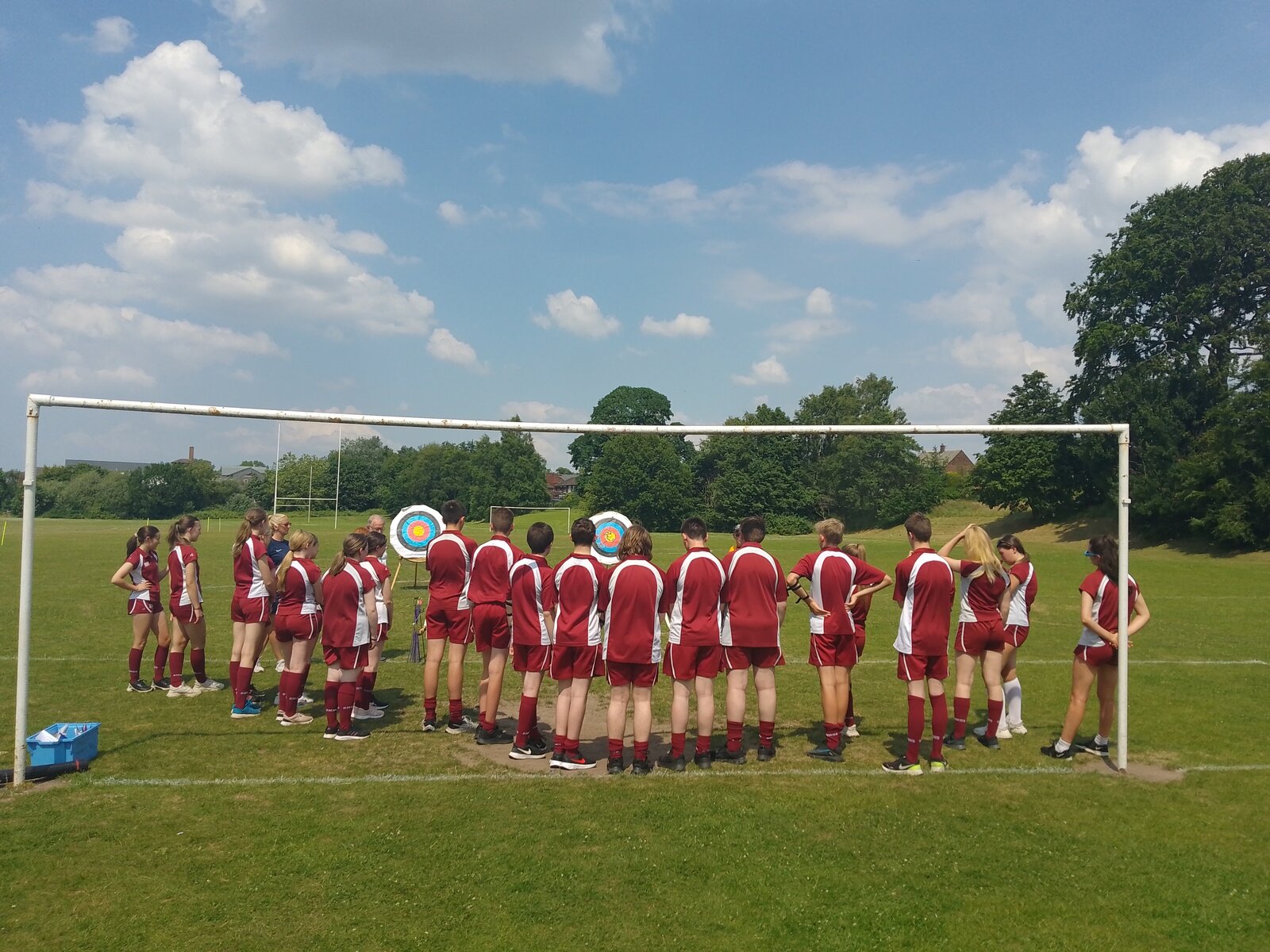 Archery GB was approached by staff from Saint Michael's CE School, Chorley asking for support in creating an opportunity to have archery delivered within the school curriculum.
The scheme was launched during the summer term with the support of both Chorley Bowmen and Bowmen of Pendle and Salmesbury.
Both clubs have supported this initiative not only in coaching the students but also through sourcing equipment to support the long-term delivery of the scheme.
The clubs will continue to support the school whilst providing an exit route for those wanting to take up archery in a club setting. The school has been extremely appreciative of this support and have really valued the input and advice from volunteers Geoff Tittensor (Chorley) and Phil Morris (Bowmen of Pendle and Salmesbury).
At present, the school is using this initial phase to engage 252 of its Year 10 students over a six-week period and will look to roll out this scheme again next year with other age groups.
Staff in the PE department are also planning to become trained instructors to continue the delivery of this initiative with the continued support of both archery clubs as mentors.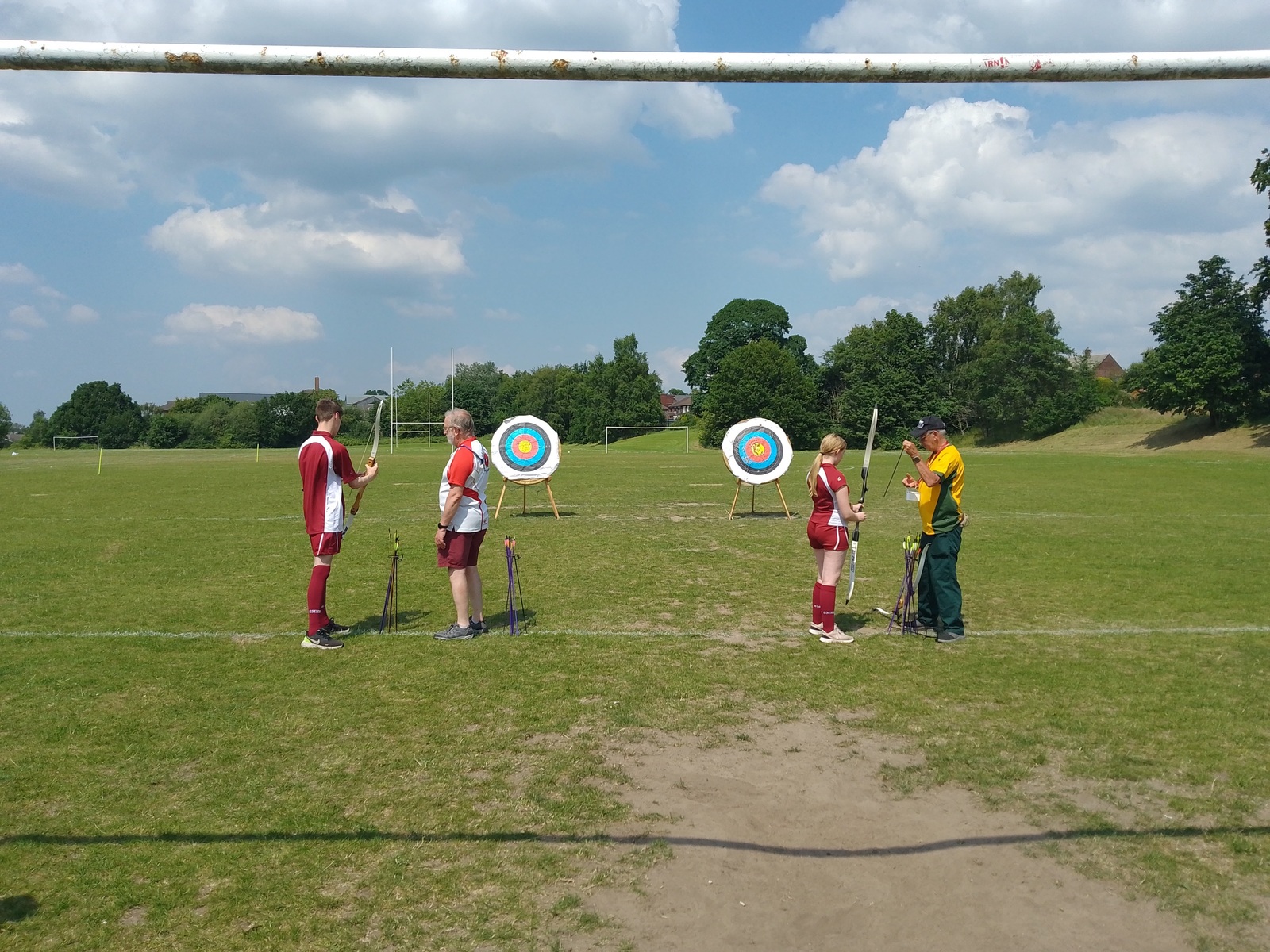 Rachel Brunsden, from the school's PE Department, said: "We have set up archery in the curriculum to engage the disengaged in sport and build character through success and achievement in physical activity.
"Physical education is not all about running, which many pupils dislike, so we want them to experience a sport in school that they may not have necessarily had the opportunity to try before."
She said the students experienced archery as part of a 'target unit' where they also got the chance to try a range of other sports to do with aiming; boccia, curling, frisbee golf and Danish long ball, which are all fully inclusive.
"This will allow them to experience something different and build awareness of the various sports available to them," she added.
'Very intriguing'
She said: "The support from the local clubs has been incredible. We are so grateful for the volume of equipment they have donated, high level instructors they have provided us with and the guidance that they have given to the PE department.
"We appreciate their expertise and the time they have volunteered, to allow the school to set up a brand new sport in the curriculum. We will maintain the fantastic contacts that we have made and will continue to build our relationships with the clubs, so that we have strong club links for the pupils in our school."
The school also collected feedback from the pupils taking part.
One student said: "I had a great experience in archery during PE, and found it very intriguing as I felt immersed throughout."
Another student said: "It was amazing! The trainers were so nice, and we all had a fantastic time. We were team workers, reflective learners, but also had some friendly competition. Such an amazing, memorable experience."
Some students said they enjoyed the fact they could see progress within a short period of time.
One pupil said: "I thought the archery lesson was very fun. I started the lesson missing most of my shots, but by the end I managed to get three golds."
Yvonne Stead, Archery GB's Regional Development Officer for Northern Counties, said: "This scheme has been fully supported by both Chorley Bowmen and Bowmen of Pendle and Salmesbury and without this support, the initiative wouldn't have been as successful.
"Whilst visiting the school, it was evident the impact this has had on all the students that have tried it, with one student gaining the PE student of the week, as he scored three golds.
"The individual has never gained this school accolade before and really enjoyed the challenge of trying to better his score each time."
Are you thinking about starting archery at your school? You can find resources and information for schools via the button below.