For Start Archery Week, Archery GB organised an archery taster day for refugee children to help them feel part of the community and engage with sport.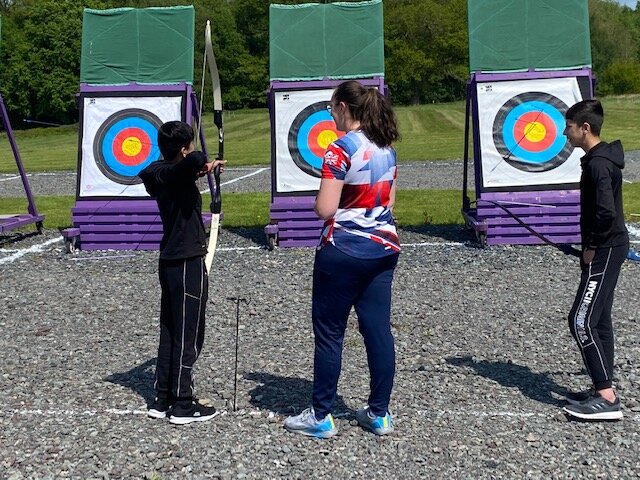 Start Archery Week aims to give people the opportunity to try something new with a sport that benefits physical and mental health.
Emma Kasprzak, Archery GB's head of communications, said: "We know not everyone has the same opportunity to access physical activity so the idea came about to arrange an archery taster day at Lilleshall National Sports Centre.
"Archery GB linked up with local charity Shropshire Supports Refugees who used their Whatsapp group to link us with people that would like to attend.
"The children and young people who took part had a great day with quite a few showing a real talent for archery. More importantly it was a lot of fun!"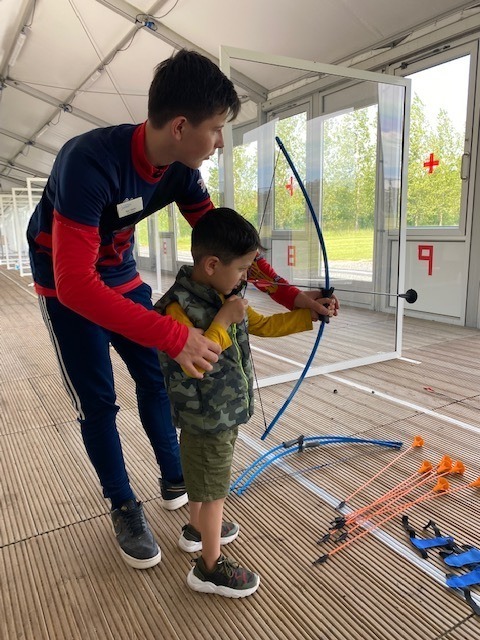 The event saw around 40 children and young people from Syria and Afghanistan participate, with ages ranging from 4 to 21 years old. Younger attendees took part in Arrows soft archery, while the older children participated in target archery.
The session was led by Archery GB coaches Lloyd Brown and Gaynor Hutchinson, who were assisted by 14-year-old local Archery GB ambassador Max Oakley – Max will also be assisting with The Shropshire School Games Archery Festival on Wednesday. Olympic archer Sarah Bettles was also on hand to assist along with elite archer Keith Harding.
The Shropshire Supports Refugees Archery Event saw the children enjoy a morning of archery lessons before lunch, which was followed by a mini competition of trying to pop balloons with the arrows and trying to get closest to the centre of the target. Three children won archery bracelets, while the top shooter (Aya, aged 13) won a wheelie bin Arrows soft archery kit.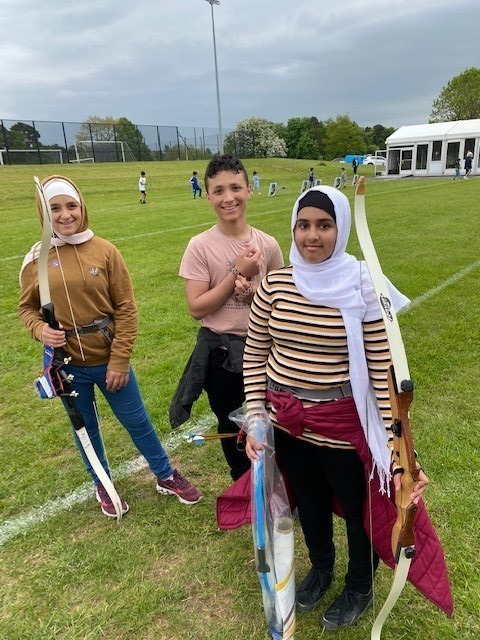 Each of the young attendees also received a certificate, beginners' book, arrow pencil and 3D printed bow keyring (made by Max Oakley). Following the event, one of the participants has already contacted Shropshire Supports Refugees as she wants to take up archery and Archery GB's Lloyd Brown is now seeking to set up a weekly club for the group.
Bashar, age 11, said: "It's so fun, it's my first time doing archery and I want to do it again."
Arwa, age 10, said: "I'd done soft archery before but not with real arrows. I'd definitely do it again."
Amanda Jones, CEO of Shropshire Supports Refugees, said: "We were so pleased to be able to facilitate Archery GB's offer of a day of archery.
"We know that many of the children living in the county who have been through the trauma of war and relocation get a lot out of activity days which make them feel like any other kid and gives them a chance to forget about their often unimaginable experiences to date.
"The chance to get together with other young people both local and also other people from refugee backgrounds is a priceless networking opportunity and we've had great feedback from a number of young people. Many thanks to Archery GB, I hope we can do more work together in the future."
Find a Start Archery Week event