2023 marks the start of Team GB's journey to the 2024 Olympic and Paralympic Games. But how do athletes win spots and how many are up for grabs? Rikki Bingham explains.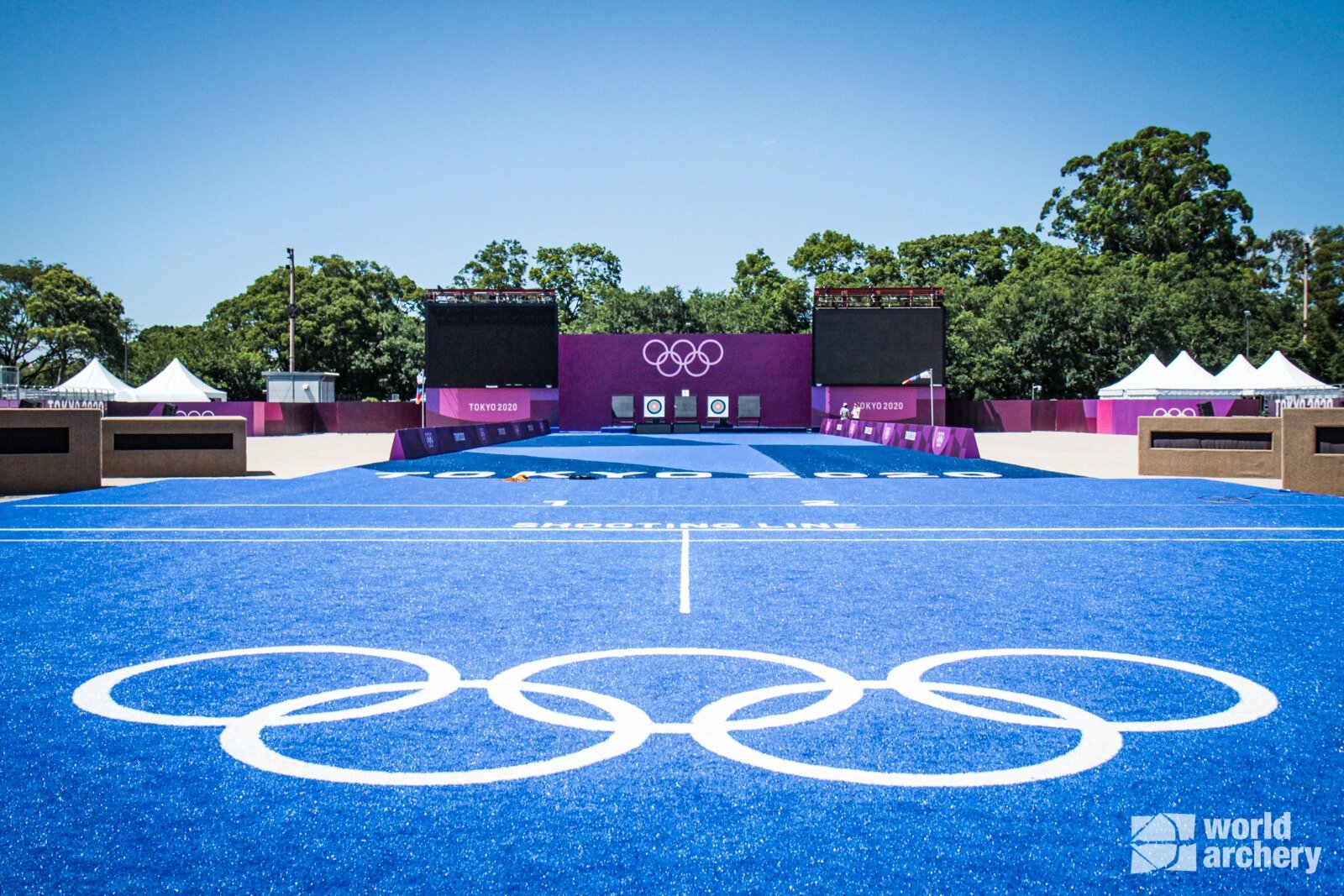 Every sport at the Olympic and Paralympic Games has a qualification system to earn what are known as 'quota spots'. 2023 officially begins our quest for quota spots for Paris 2024.
I say officially because, due to a shake-up of the quota system for the Olympics, results from 2022 World Ranking events could have a material impact on qualification too.
Quota spots gained at qualifications events are awarded to the National Olympic Committee (NOC) or National Paralympic Committee (NPC) and not to the individuals themselves. It's then up to each nation to decide how and when they select the athletes who will represent their country.
So, let's look at Olympic qualification:

The aim is to win team quota spots. Winning a team spot can only be done in a team event and earns you three­ quota spots. So, a winning team spot for each gender earns the maximum of six quota spots per nation. This gives a country a shot at three medals per gender – Individual, Mixed Team and Team. Without a team quota spot, nations can only win one individual quota spot per gender per nation.
There have been some changes to the Olympic Qualification System for the Paris Games. Previously, the bulk of the quota spots were won at the World Championships, with the top eight teams winning three quota spots per nation. For Paris, however, only the top three teams at the Berlin World Championships this August will win their nation's three spots. It's not only the team spots that will be harder to come by at Berlin, as there are only three individual quota spots per gender up for grabs.
The European Games are the only other opportunity in Europe for Team GB to gain quota spots in 2023, and only Mixed Team and Individual spots can be won there. Even though the European Games take place before the World Championships, the quota spots won't be confirmed until after Berlin, because the spots from Berlin must be allocated first.
In 2024, the European Championships are being used as the Continental Qualification Tournament and one further Team quota spot per gender plus another two individual spots per gender will be awarded. Then, ahead of the Antalya World Cup in Turkey, a Final Qualification Tournament will be held. A minimum of three Teams per gender will win quota spots, plus a minimum of two Individual spots per gender. It's a minimum because if any of the previous quota spots are not awarded, then the unawarded spots will get added in here, boosting the total available.
By the end of the Final Qualification Tournament, 53 quota spots per gender will have been given.
New for Paris is the addition of two Team quota spots per gender that are awarded to the two highest nations on the World Ranking List without a Team quota spot at the end of the Final Qualification Tournament. This way of qualifying will likely see more nations attending all World Cup legs over the next 18 months ensuring that they maximise their ranking.
The remaining quota spots are awarded to the host nation - France - plus two Universality places per gender. Awarded by the International Olympic Committee's Tripartite Commission, Universality quota places promote sports development, provide equal opportunity to smaller countries and progress the competitive ambitions of emerging nations.
How does Paralympic Qualification differ?

Paralympic qualification has remained relatively unchanged for the Paris games. However qualification will all be over by the end of February 2024, rather than in the July before the event, like it was in 2016 and 2021.
Each nation can now only qualify a maximum of two spots per category, per gender. Previously a nation could have up to three if they had a World Champion in that category.
The World Championships in Pilsen, Czech Republic, is the best opportunity for athletes with classified impairments to win their nation quota spots and the event offers the only opportunity to win as a mixed team. The number of spots available depends on the category and whilst there is not complete gender parity on quota spots at the Paralympics yet, it is much closer than at previous Games.
There are 24 mixed team spots available across the different categories and a further 54 spots available to individuals (see table below). These 54 spots are dependent on category and gender, but each nation is limited to two quota spots per category and gender.

Less than a month after the first quota spots are awarded, the continental qualification tournament takes place as part of the inaugural para multi-sport European Championships in Rotterdam this August. Another ten quota spots are up for grabs, two per gender (but only one per nation) in the Open Compound and Open Recurve categories, and one per gender in the W1 category.
The Final Qualification Tournament will take place in Dubai in February 2024, where the last 12 places (two per gender per category) are awarded. Nations can only win one quota spot per category and gender, but these can be in addition to spots won at the World Championships or Continental Qualification Tournament, up to the maximum of two quota spots per nation.
After the conclusion of the qualification events, nations can apply to the Bipartite Commission for the eight remaining spots, plus any other unallocated spots. The Commission will consider the following factors:
the participation of top athletes who may not have had the opportunity to qualify through other methods due to extraordinary circumstances
the representation of athletes with high support needs
enabling greater representation by gender
ensuring medal events will have sufficient representation for event viability purposes
optimising the presentation of a particular contest within its competition format and schedule
---
Want to get a head start working out on which athletes you're going to cheer on? Head over to our National Squad page to read a little about each of the athletes.