The search is on to find athletes for Team GB and ParalympicsGB.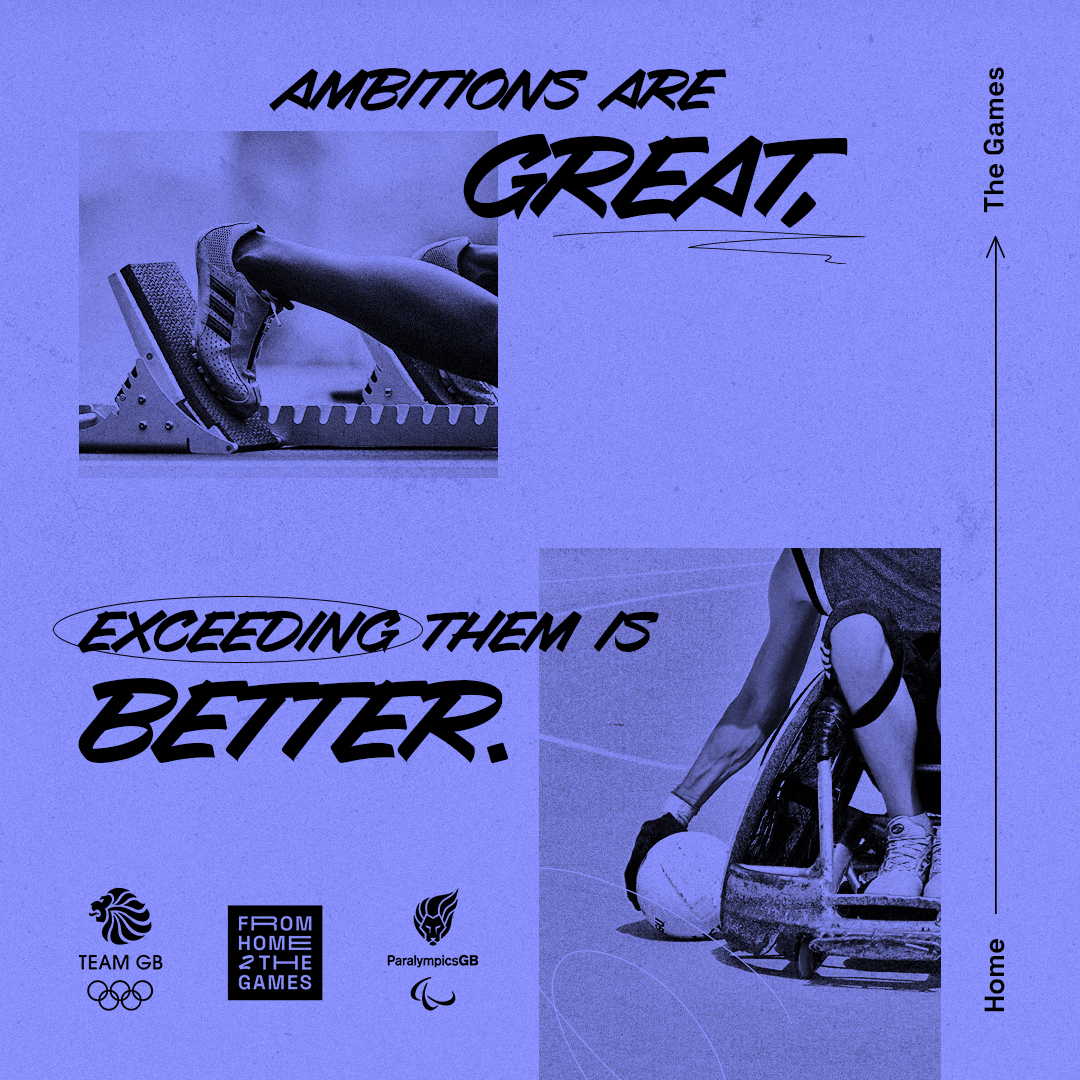 For the first time ever UK Sport and the English Institute of Sport (EIS) are collaborating with Team GB, ParalympicsGB and 19 Olympic and Paralympic sports to launch its latest search for the athletes of the future – From Home 2 The Games.
The search is the 17th to be run nationally since 2007 but the first to leverage the power of both Team GB and ParalympicsGB.
The scheme has been designed to engage and encourage young people from all communities in the UK to explore their possibilities in Olympic and Paralympic sports that they may never have thought about getting involved with before, and consequently, discover untapped potential.
It is seeking to reach and engage 11-23-year-olds who are sporting or physically active to participate in Olympic sport and 15-34-year-olds with an impairment that makes them eligible to participate in Paralympic sport.
Potential athletes can join From Home 2 The Games by completing three simple challenges and submitting their results via the button below:
The challenges are:
For Olympic sport, potential athletes need to complete a 20m sprint, a broad jump and an open skill challenge.
For Paralympic sport, potential athletes need to complete a 20m push or sprint, a pick-up and throw and an open skill challenge.
As part of the process, potential athletes will be encouraged to upload their scores and fill in a short form about themselves and their sporting background. Submissions will close at midnight on Monday 6 September and then be reviewed by a team of expert sport scientists and coaches.
A select number of potential athletes will be invited to progress to the next stage of the process in the autumn with sessions held to further explore their opportunity to be a future Olympian or Paralympian and the possibility that a number will be selected to join National Governing Body development programmes.
Dame Katherine Grainger, Chair of UK Sport, said: "Our hope is that every young person that gets involved with From Home 2 The Games will have a fantastic, positive experience of sport and, wherever it might lead, will be better for having engaged with it.
"We are committed to discovering the nation's exceptional sporting talent of tomorrow and building a more inclusive and diverse Olympic and Paralympic family."
Irrespective of any progression and selection towards National Governing Body development programmes, all of the young people who engage with From Home 2 The Games will be signposted as to how they might get involved with Olympic and Paralympic sport in their local areas and communities.
Olympic, world, European and Commonwealth champion Adam Peaty said: "To any young adult out there – what have you got to lose? That is exactly what I said to myself. You will learn so many things through sport that you don't even know because you don't know yourself yet."
Para-dressage rider and multiple national champion Tegan Vincent-Cooke said: "I started riding when I was four-years-old and competing when I was eight or nine but it didn't really click that I could take it further. It wasn't until the London 2012 Paralympic Games, when I was in my mid-teens, and seeing people like me that I thought I could get there.
"The main reason why I didn't see myself having a career in the sport from a young age was because there was no one out there like me that I could see. Now that I am currently working towards that goal, I do want to create a pathway so that people of all races and colours can join with me and enjoy the sport for what it is."
Since its launch, the scheme has worked with over 22 sports, engaging more than 11,000 young people.
Among those athletes to have successfully made their way through a recruitment campaign and onto National Lottery-funded World Class Programmes are a number of Olympic and Paralympic champions and medallists including Lizzy Yarnold, Helen Glover, Lutalo Muhammad, Laura Deas, Jon-Allan Butterworth, Joanna Butterfield and Kadeena Cox.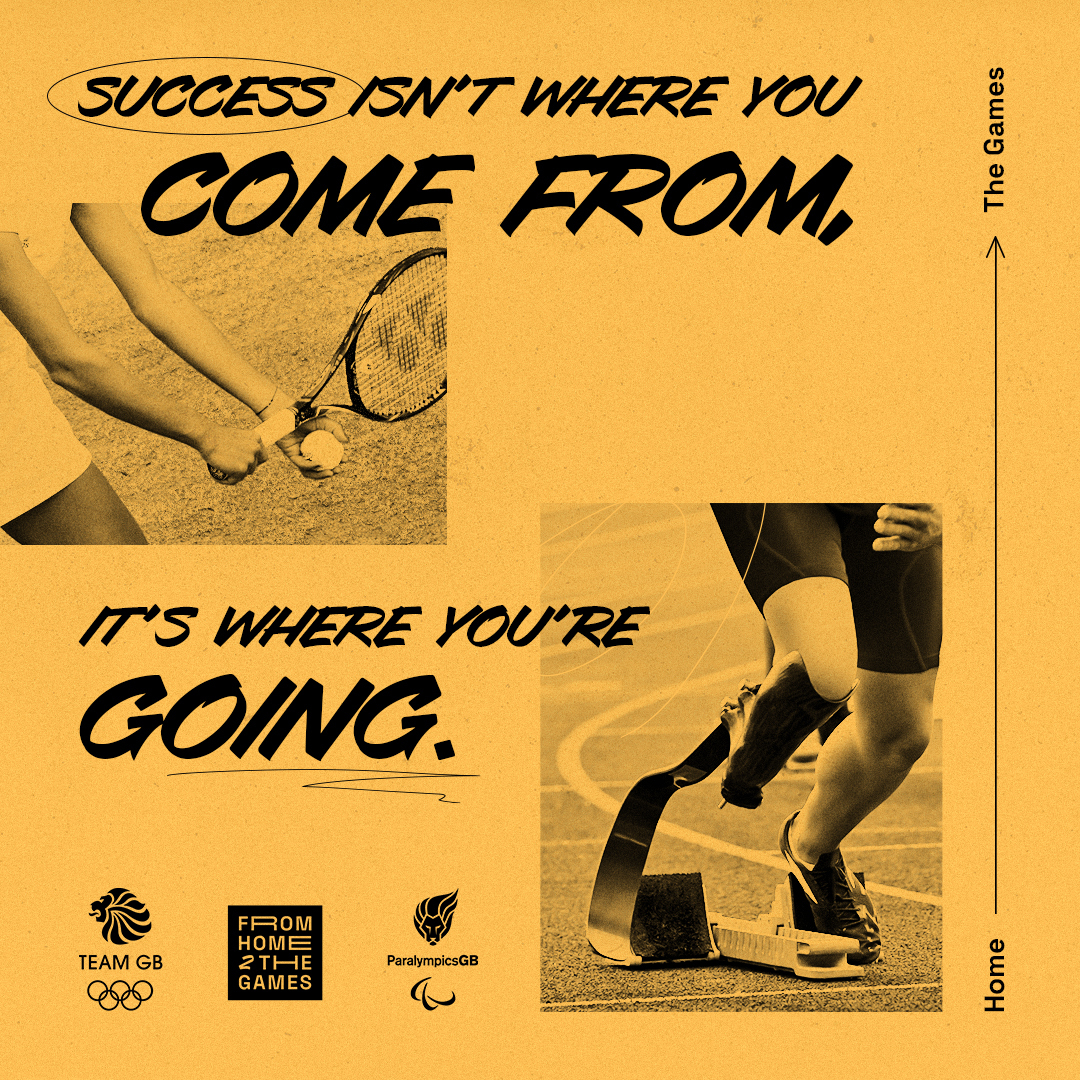 The 19 National Governing Bodies involved in From Home 2 the Games are:
Archery GB
Badminton England
GB Boccia
GB Snowsport
British Athletics
British Canoeing
British Cycling
British Disability Fencing
British Diving
British Gymnastics
British Para Table Tennis
British Rowing
British Shooting
British Skeleton
British Swimming
British Triathlon
British Weightlifting
Lawn Tennis Association
Pentathlon GB
Penny Briscoe, ParalympicsGB Chef de Mission at Tokyo 2020, said: "We hope this bold new initiative can tap into communities that we have not managed to regularly reach to unearth more talented Paralympic athletes of the future.
"Working in partnership with UK Sport, National Governing Bodies and the English Institute of Sport, we are confident this initiative can be a crucial first step in people fulfilling their dreams of competing at a Paralympic Games and ensure ParalympicsGB is truly representative of the whole nation."
"ParalympicsGB believe passionately in equality and inclusion and we recognise that we need to ensure that there are opportunities for all aspiring athletes throughout the UK, so please sign up and begin your Paralympic journey."