A former tax inspector who thought he was too old to study an apprenticeship has swapped accounts for archery.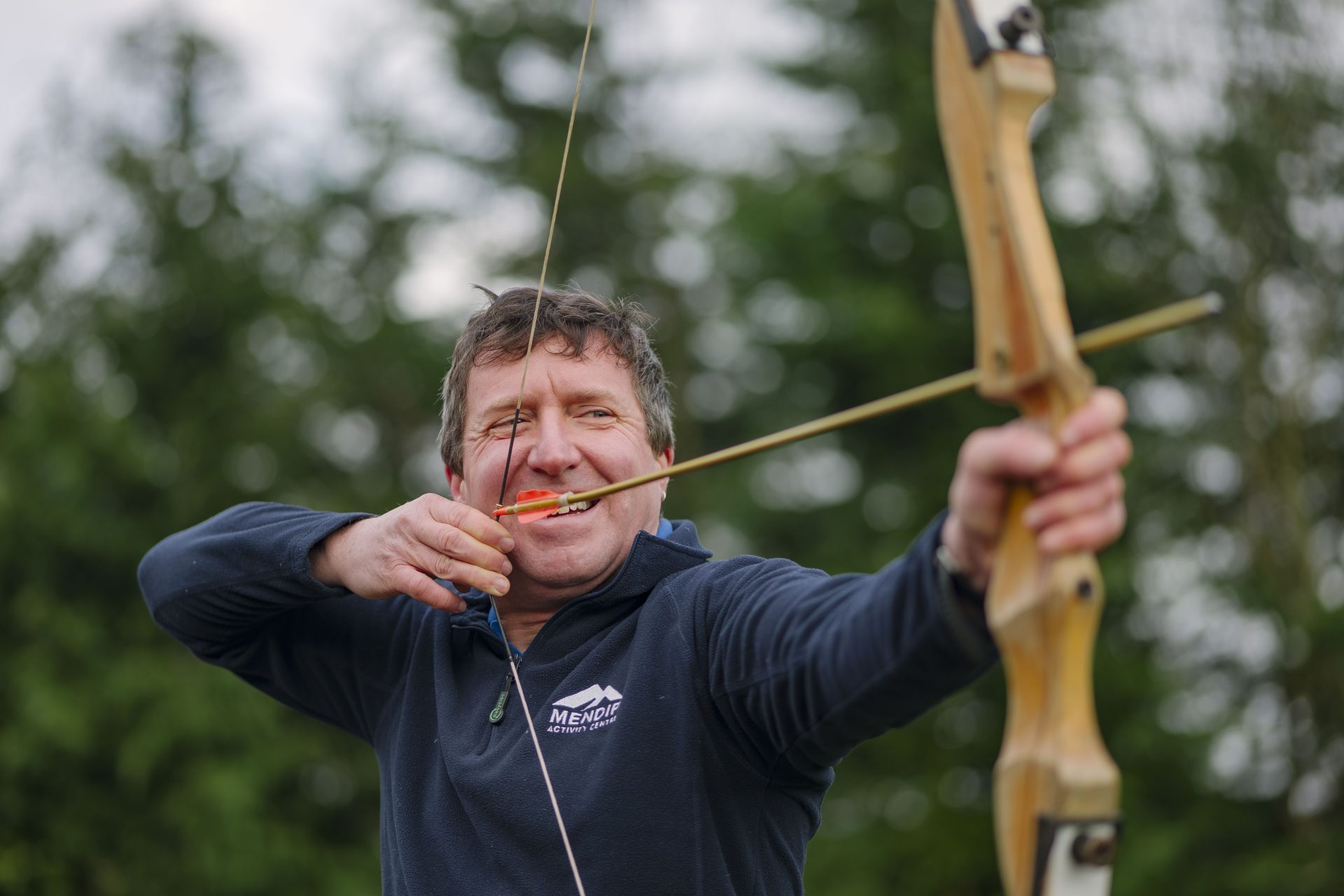 Martin Bennett, 54, worked in the Civil Service for 30 years before leaving London for Somerset after he was made redundant.
He saw an advert for an Outdoor Instructor apprenticeship through South Devon College but was worried he wouldn't be considered because of his age.
He decided to apply anyway hoping for some useful feedback and was successful, joining hundreds of apprentices studying through the college and benefitting from earning as he learns.
He works at the Mendip Activity Centre getting hands-on experience as an outdoor instructor and has one day of training a week.
'Outdoor lifestyle'
As well as archery he has learnt caving, skiing and a host of other outdoor activity skills.
He said: "I'd never done these sort of activities before. I enjoy caving and I never thought I would. I enjoy paddle sports and now I have a skiing, rifle shooting and archery qualification I can take sessions."
Martin says there are some similarities between his former and new career. In both there are rules to follow. But now apart from taking some groups for activities he has fewer responsibilities.
"I'm really enjoying it, being paid to ski, climb and paddle things. Whatever age I would recommend it," he added.
When his apprenticeship finishes in August he hopes to stay on as an outdoor instructor.
"I wish I'd done it sooner," said Martin. "I'd have enjoyed my lifestyle more being outside."