A woman who took up archery after losing her sight to a series of strokes is set to realise her dream by competing at a major international sporting event held in Birmingham this summer.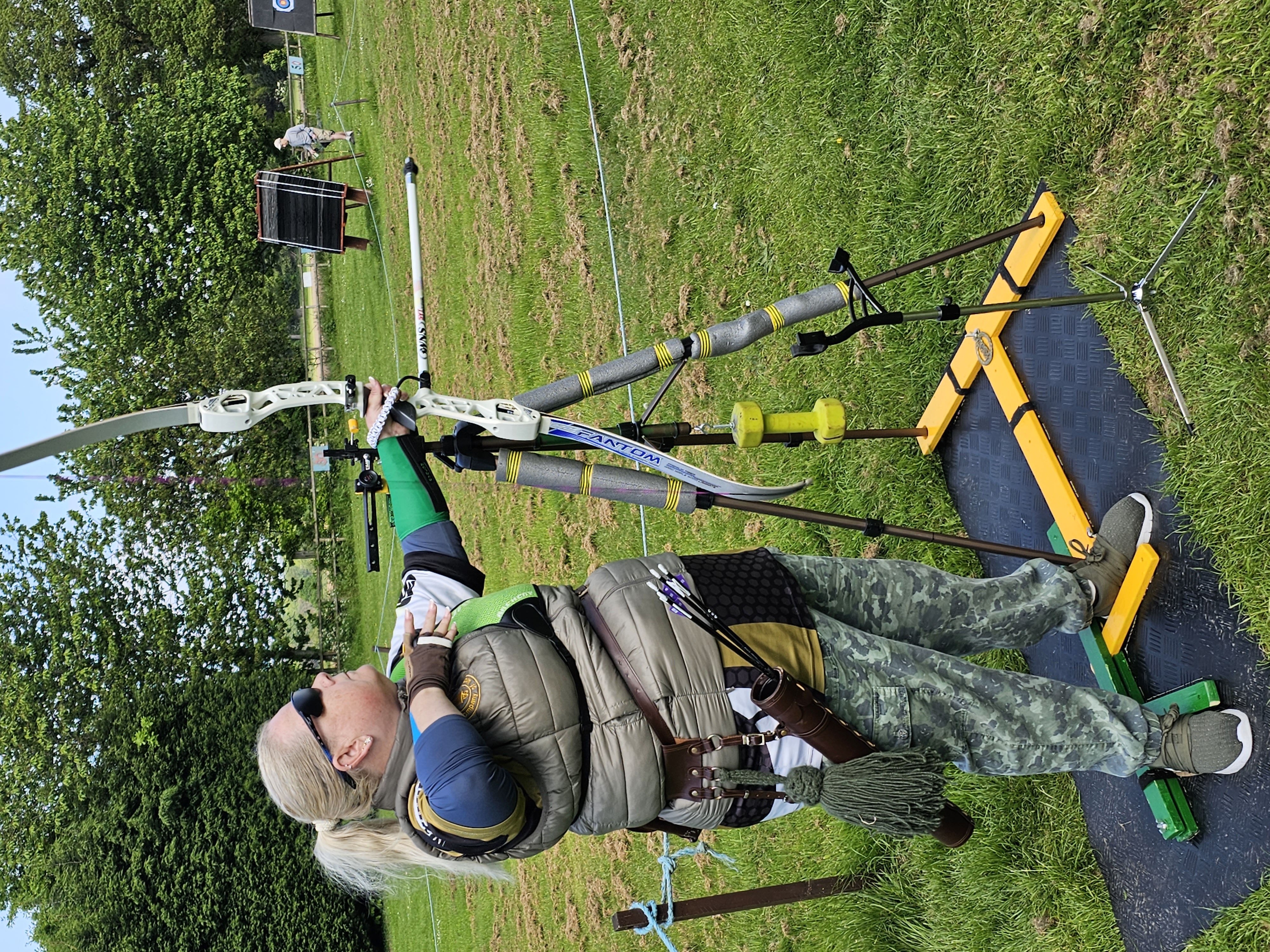 Trish Gracesmith was just 33 when she had her first stroke, with several major and minor strokes following – each affecting her memory – until she was diagnosed with vascular dementia aged just 45.
As well as memory loss, the strokes triggered a number of vision problems which gradually led Trish to fully lose her sight five years ago – a moment which she admitted left her in "shock".
The mum-of-five began taking up archery to help get her into a regular routine and keep herself both mentally and physically active, and competed in her first competition in 2021 against other blind and partially sighted, as well as fully-sighted archers.
She has since won multiple trophies and various medals and has even become a three-time record holder, topping the visually impaired archery charts in Great Britain for the 18m and 25m indoor and WA1440 outdoor distances.
Now she is set to compete on her biggest stage yet as she represents her country and takes on the best in the world at the 2023 International Blind Sport Federation (IBSA) World Games, which is being held in the UK for the first time in August.
Sponsored by RNIB, the event will see more than 1,250 competitors from 70 nations descend on Birmingham and the wider West Midlands region between 18-27 August 2023.
"If you ask 'am I looking forward to it?', I am and I'm not… I'm also terrified!" said Trish.
"But I'm also really proud and surprised as to how far I've come in such a short amount of time.
"I've wanted to do archery ever since I was young and actually played occasionally when my kids were young and I missed everything in sight!
"To lose my sight and end up doing what I wanted to do as a youngster is something I did not think was possible so I hope this World Games will get the message over that if you have got a dream, don't quit on it."
The 57-year-old, who is also a Merlin Archer Ambassador, competes in the B1 sight classification for those who are totally or almost-totally blind and the former engineer says it has helped to "fill a gap" that was left after she lost her sight.
Recollecting her sight loss, she added: "It has been like a curtain that has just been falling and falling.
"It almost felt tangible to me and at times I still feel like I can open the curtains, but it isn't going to happen.
"I started noticing something was going on 10 years ago and the biggest clue was when I shut my hand in a car door and broke my thumb.
"I was diagnosed with hemianopia to begin with which meant I lost one half of my sight, but the other side was going too.
"It left in increments and in 2015 I was told it couldn't be rectified – that's when it hit me the hardest. When the curtain fell, I was in shock."
Trish was already diagnosed with vascular dementia at the time, having suffered multiple strokes since 1999.
"Each one took something from me," she said.
She has been helped on her pathway into archery by a host of organisations such as Sandwell Visually Impaired, British Blind Sport, and Archery GB – who encouraged her into the sport after she tried a taster session in her local area.
She is also part of two archery groups, Walsall Company of Archers and also Wolverhampton Company of Archers, and trains every week.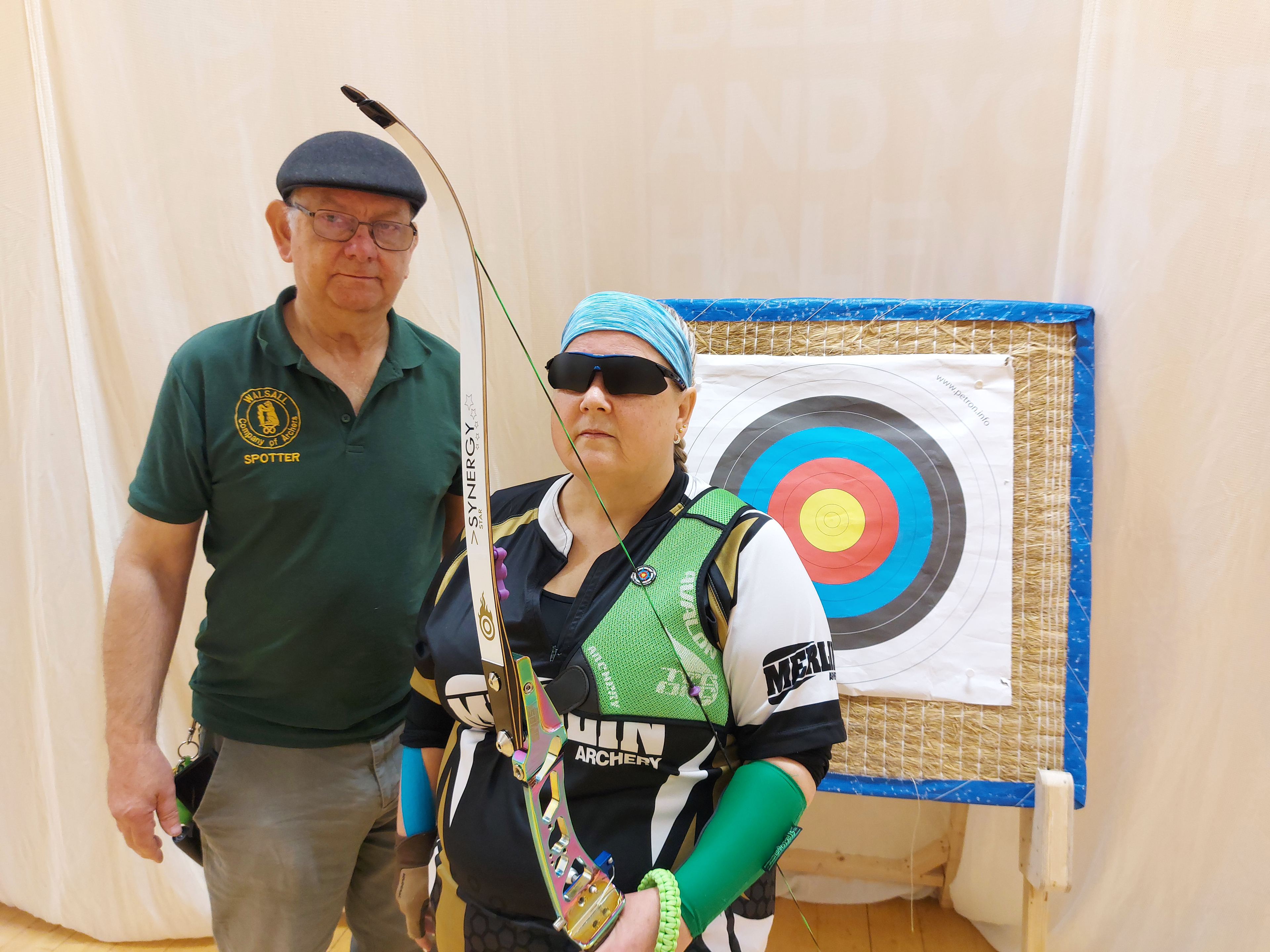 And sharing the journey with her is her former neighbour of 20 years Steve Alldrick, who lived three doors down from Trish in Smethwick.
Steve, 66, who is originally from Smethwick but now lives in Walsall, is Trish's 'spotter' which means he assists with safety issues and keeps track of her scores. He said: "To be honest I didn't know what I was letting myself in for!
"Initially it was a case of 'can you give us a hand with this' but it led to one thing after another and it just snowballed.
"Funnily enough I'm not a sporty person and have never done archery myself, but I try and help out where I can."
Trish joked: "It has turned into a lifetime commitment! I always say Steve is my most important piece of kit! You can't exactly walk into a sports store and go 'I'd like a Steve please'. If I get any breakages or need help, he is always there to help me figure out what I've done."
To start your archery journey visit our experience finder to discover taster sessions near you and accessibility information:
Ahead of the World Blind Games, Trish was interviewed by Sky News about what archery means to her.
For more details on ways that blind and partially sighted people can get involved in sport, see British Blind Sport and RNIB's See Sport Differently campaign: