At the 2022 Indoor World Series Finals held at Las Vegas, USA, Great Britain's Penny Healey brings home the title as the recurve women's champion.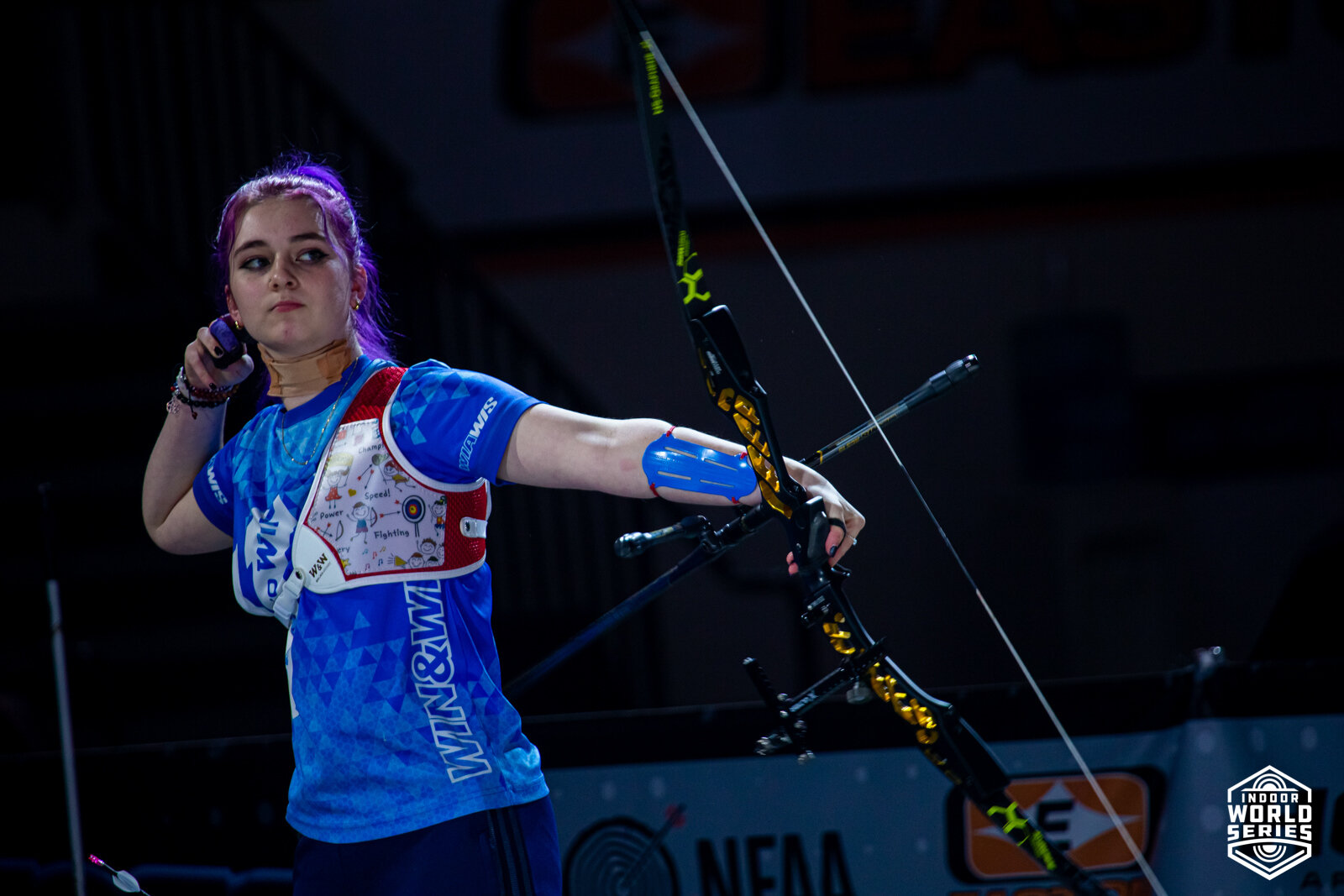 The Series Finals competitors are ranked based on their combined performances at both the Nimes Archery Tournament and The Vegas Shoot. The top ranked 16 archers from each category then compete in head to head rounds starting at the 1/8 all the way to the finals.
In the 1/8 round, 4th ranked Penny Healey was unfortunately pitted against fellow GB teammate, Bryony Pitman. Pitman came into the Series Final ranked in 13th position. The two archers took their match all the way to a shoot off where both of them shot a ten. In the end, Healey's arrow was closest to the centre, sending her through to the quarter finals.
Healey next fought against 5th ranked archer from the Netherlands, Laura Van Der Winkel. The match was over in three ends, Healey easily taking the win 6-0.
In the all important semi-finals, Healey faced Colombia's Ana Maria Rendon who entered the competition in 9th position. Healey managed to only let three points slip in the Colombian's favour, taking the match 7-3.
Then came the live finals, where sixteen-year-old Healey, who shoots with Audco Archers, in Newport, Shropshire, met the decorated USA archer, Casey Kaufhold. Kaufhold, one of her country's Tokyo 2020 Olympians, was ranked just above Healey in 3rd position for this event. Healey took an early lead in the gold medal match, and was 5-1 up on the American by end number three. Kaufhold took the next end, bringing her up to 3 points. Going into the fifth and final end, all Healey needed to take the win was a nine to draw the end and bring her to 6 set points. Healey put her final arrow in the ten to take the match 7-3, earning herself the Indoor World Series recurve women's title.
The last winner that Great Britain had at this event was back in 2013 when Andrea Gales took the compound women's title.
"I'm so excited and happy, I never thought this would happen. I was so nervous that I didn't think I'd get any points at all. It's my first gold medal match as a senior. The win means so much, I don't know how to explain it. I'm lost for words," said Penny Healey, the new recurve women's Indoor World Series Finals Champion.