ParalympicsGB?s archery team has completed ranking at Tokyo 2020.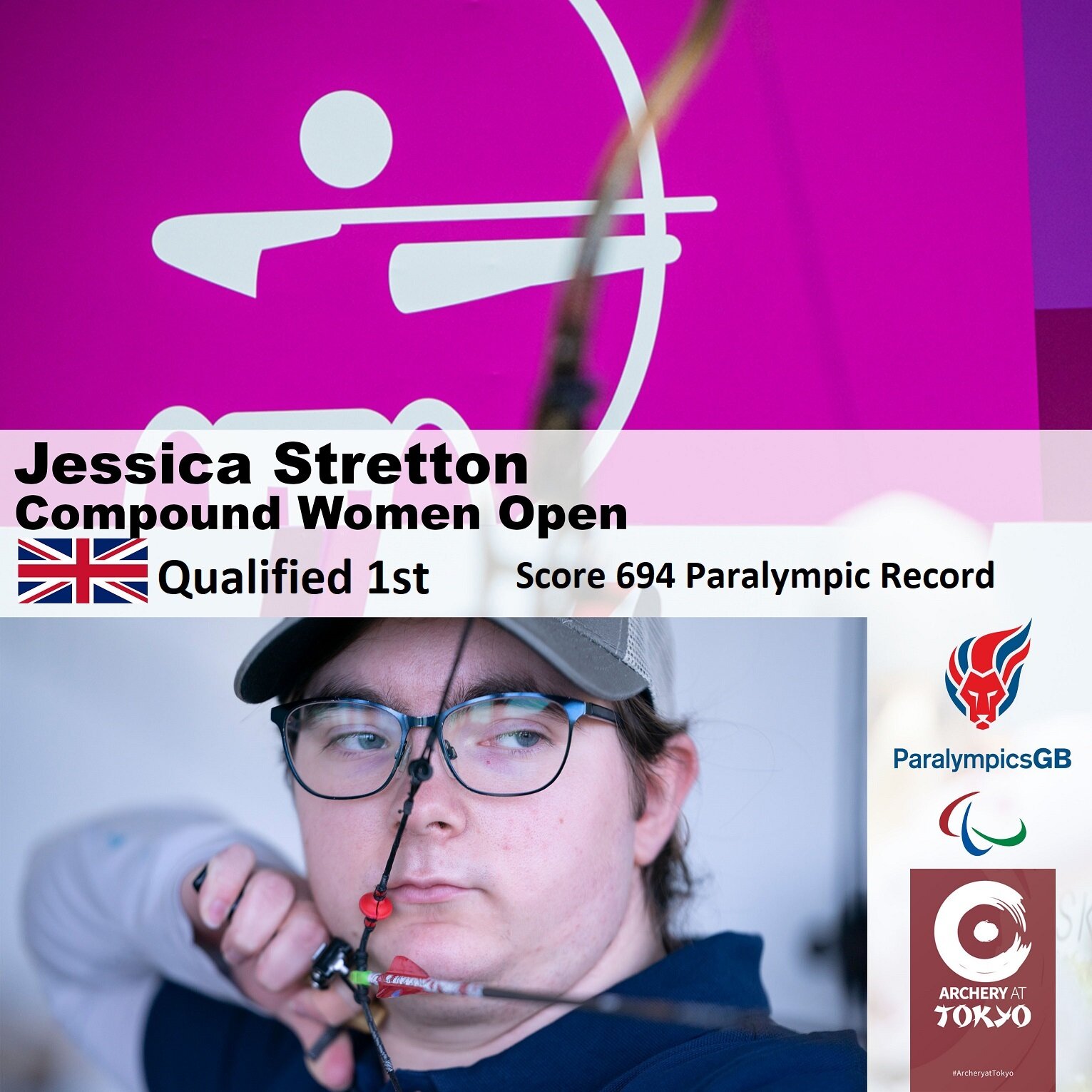 The seven-strong team competed in hot conditions with the temperature topping 34C at Yumenoshima Archery Field.
Victoria Rumary and Jess Stretton were easy to spot on the field with signs indicating their world number 1 ranking in their respective categories.
Stretton holds the World Record for 72 arrows from Beijing and the Paralympic Record for 72 arrows from Rio for W1 Women but in Tokyo she is competing in Compound Open.
But the pressure of her achievements showed no signs of getting to her as she ranked 1st and achieved a new Paralympic record. She earns a bye to the 1/8 where she will face 17th seed Tatiana Andrievskaia of RPC or fellow Brit Phoebe Paterson Pine who ranked 16th and achieved a personal best.
In Women's Individual W1 Rumary qualified in 6th place. Heading into eliminations, Rumary will face 11th seed Rejane Candida da Silva of Brazil followed by no. 3 Asia Pellizzari of Italy in the quarterfinal.
Also taking part in the morning ranking, Hazel Chaisty ranked 12th in the Women's Individual Recurve Open.
She will face 21st seed Ieva Melle of Latvia in the 1/16 followed by no. 5 Margarita Sidorenko of RPC in the 1/8.
In the afternoon the heat showed no sign of dropping as the three ParalympicsGB men completed their ranking round.
In the Men's Individual Recurve Dave Phillips ranked 26th. Heading into the 1/16 eliminations, he will face Guillaume Toucoulett, of France, the 7th seed.
In the Men's Individual Compound Open Nathan Macqueen ranked 22nd with a bye to the 1/16 where he will shoot against Nail Gatin, the 11th seed of RPC.
John Stubbs ranked 19th with a bye to the 1/16 where he will face Marian Marecak, the 14th seed, of Slovakia.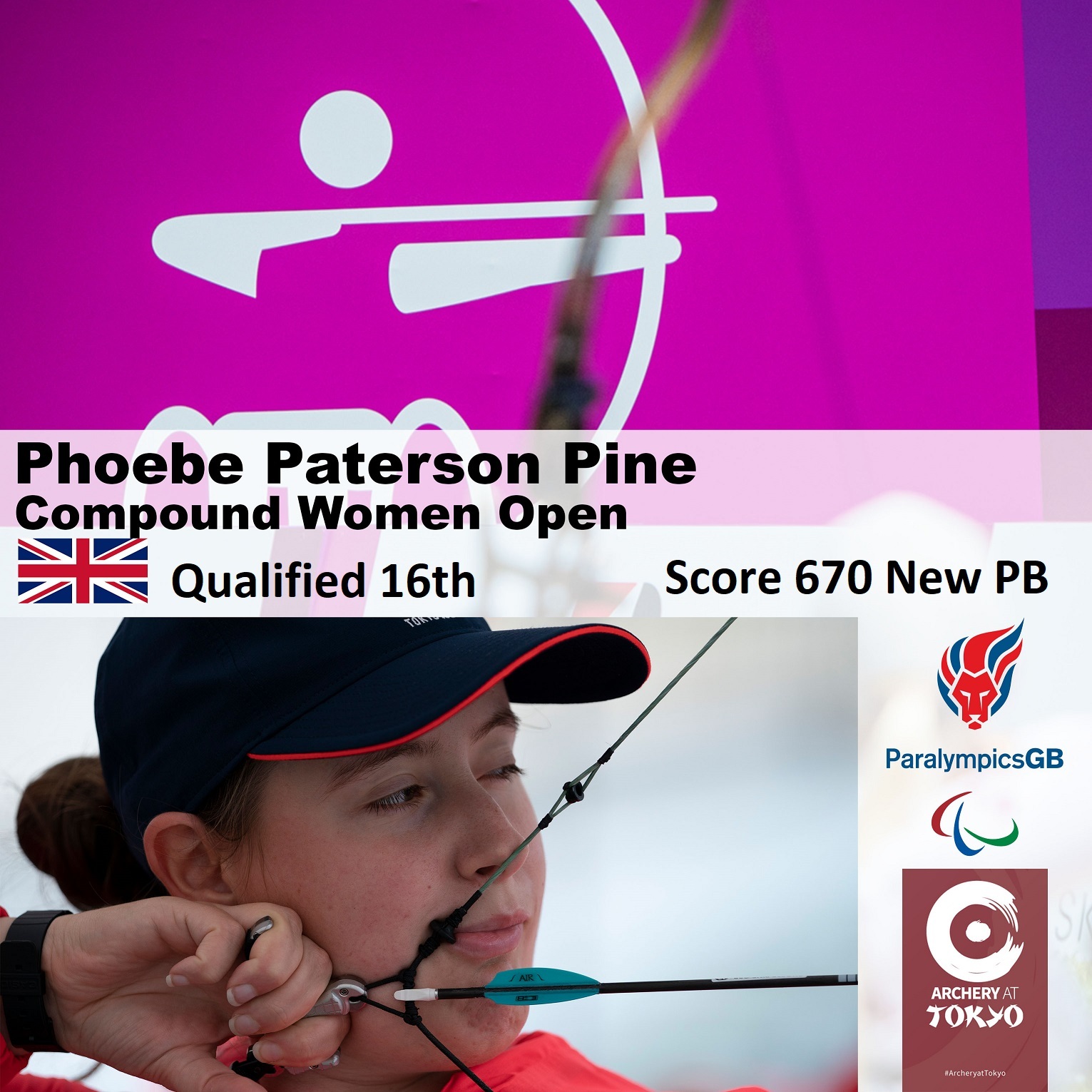 Compound Open Mixed Team Qualification
Compound Open archers Jess Stretton and Nathan Macqueen, who together ranked 5th, will compete in the Mixed Team Compound Open. They have a bye to the quarterfinal where they will shoot against Iran on Sunday.
Recurve Mixed Team Qualification
The Mixed Recurve team of Hazel Chaisty and Dave Phillips qualified in 10th place. They will shoot against the 7th seed, Turkey followed by 2nd seed Iran in the quarterfinal.
Jess Stretton said: "I think today went really well, I had a bit of a rocky start but then Rikki (Bingham, Stretton's coach) and I managed to find what was needed, groups came in and I sort of relaxed into it and it showed in my scores."
On finishing 1st and breaking the Paralympic record: "It hasn't really sunk in yet. I think when it does it will be 'Oh my God I can't believe that, what an amazing thing'."
On changing category: "I was actually quite worried about it, the difference in the competition between W1 and Compound Open is massive. It's a very big score jump. I was worried that I wouldn't be able to live up to that and shoot as well as them but I worked my butt off and I managed to get there."
On competing in the hot conditions: "I'm a little bit of a lizard and I'm loving this heat. It's my ideal climate and environment. It's perfect. Everyone else is really struggling but I'm living the life."
Tom Duggan, Director of Performance, said: "The women did really well this morning. The heat and the humidity were tough and Jess did really well to keep going throughout the round, and end up with an international PB and Paralympic record and top qualifying spot.
"Phoebe did fantastically well to shoot a personal best at her first Paralympics. Victoria and Hazel put in solid performances, and we'll be looking forward to getting cracking in the elimination matches."
On the men's performance in the afternoon: "The heat was really intense. I think in wheelchair tennis they'd actually put in heat countermeasures based on the high heat and humidity.
"The three of them did their best in really trying conditions, and like the girls from this morning we'll be looking forward to getting cracking in the team and individual matches."
For full results from qualification, see here.