Archery is recognised as one of the most inclusive and accessible sports there is. There are all kinds of adaptations that can be made depending on your disability, and our coaches and instructors are trained in supporting individuals to help them achieve their aims on their archery journey.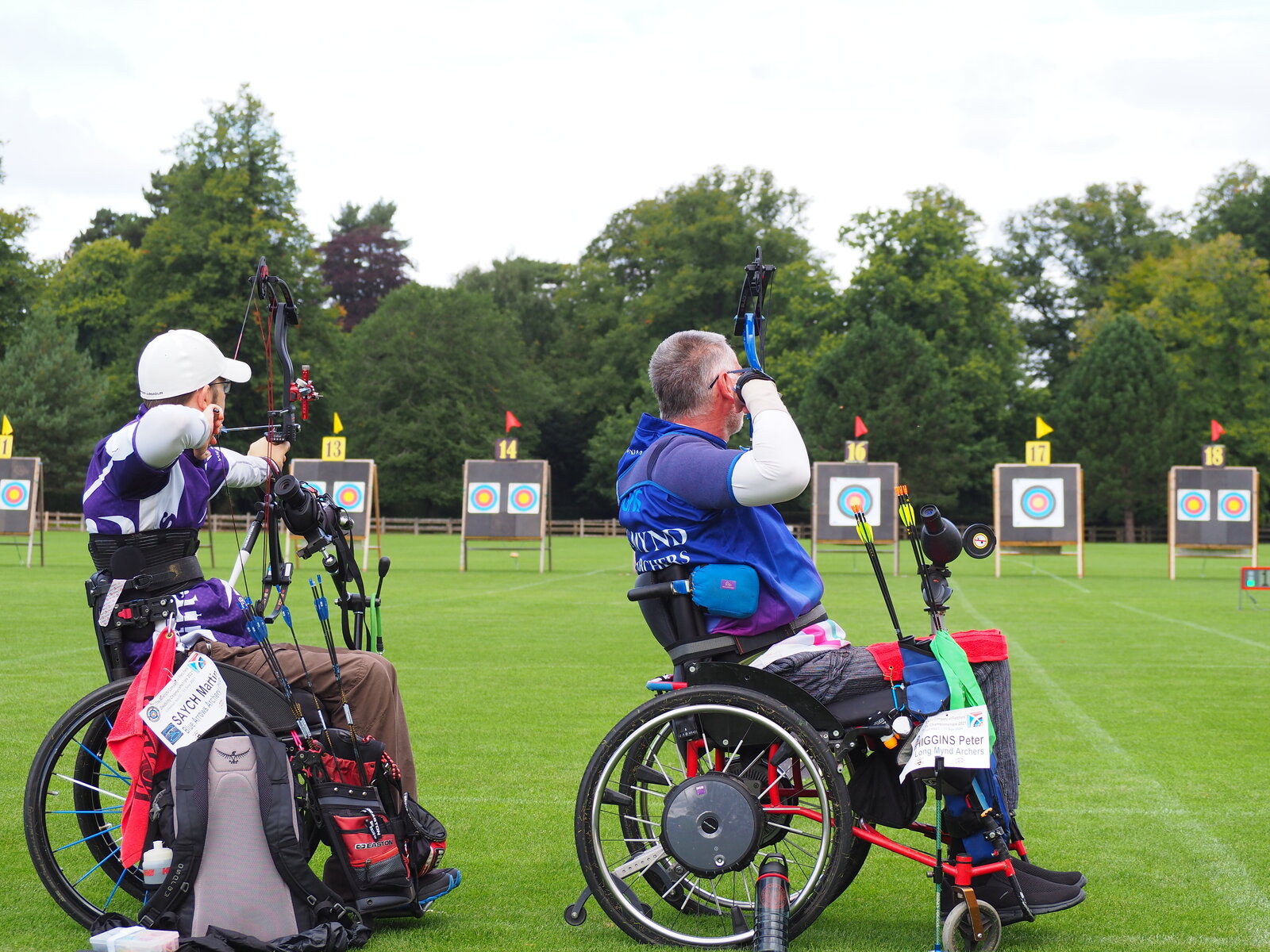 Archery is open to anyone and everyone of all ages and abilities who can benefit from its well-known physical and well-being benefits. What's more, you'll love the sense of achievement you get when that arrow hits the target!
Are archery clubs accessible?
Archery clubs shoot outside all year round, however they tend to be on playing fields in the summer and in sports halls in the winter. Most ranges have level surfaces and parking on the field near the shooting line, but there may be obstacles to overcome especially in the winter months if shooting outdoors.
We recommend speaking to the club to find out more. Some ranges are fortunate to have additional facilities such as disabled toilets, ramps or wheelchair friendly additional facilities.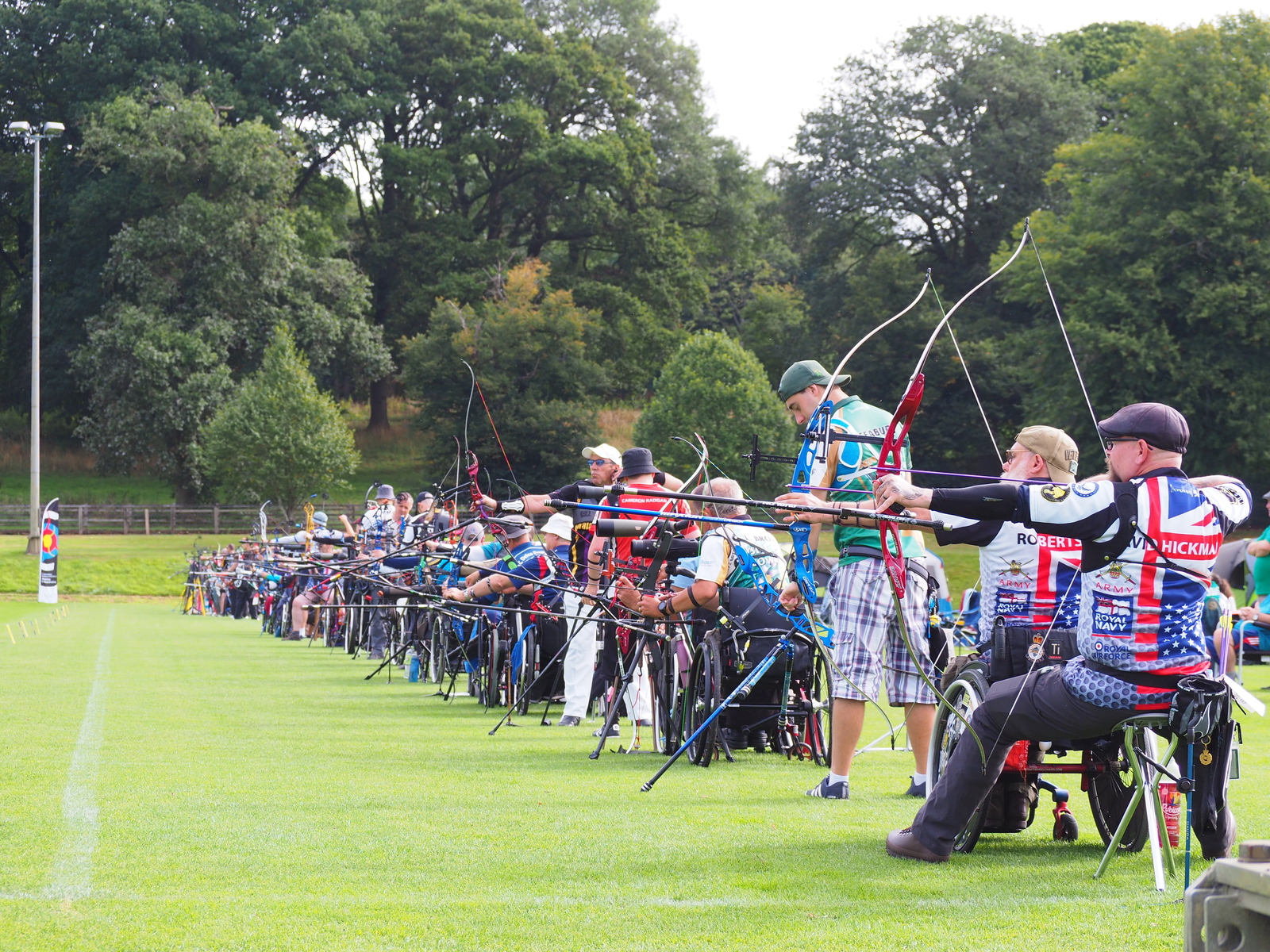 What adaptive equipment can I use?
In most cases you should be able to use club equipment, and we recommend you do this before purchasing anything. Archery is completely adaptable for wheelchair users and people with limited mobility who may need to sit on a stool to shoot.
Para archers can use assistive devices, such as custom draw or release aids, mouth tabs or wheelchairs, to level the playing field. Clubs and coaches are very resourceful and have created many ways to help disabled archers shoot. Some para-archers prefer a compound bow as the weight of the draw is reduced by the cams on the bow which can allow you to hold it at full draw more comfortably.
You can use adaptive devices to compete at target archery events. Most competitions are inclusive and therefore this allows you to compete against non-disabled archers, sometimes in the same category.
Volunteers can support you to score and collect arrows at clubs and competitions – this could be a family member, friend or carer, or another archer.
Is archery good for autistic people or people with learning difficulties?
Many autistic people take part in archery, enjoying the focus on processes and repetition. Archery can give people who find contact sports and team events stressful a chance to participate and compete. You can read about some of the measures put in place for a junior archer which helped him compete internationally here.
Archery is a great sport for people with learning difficulties too. The process of drawing and shooting a bow can be broken down and the scoring is very easy to learn.
Soft archery sets with fun targets allow even more people to try the sport safely.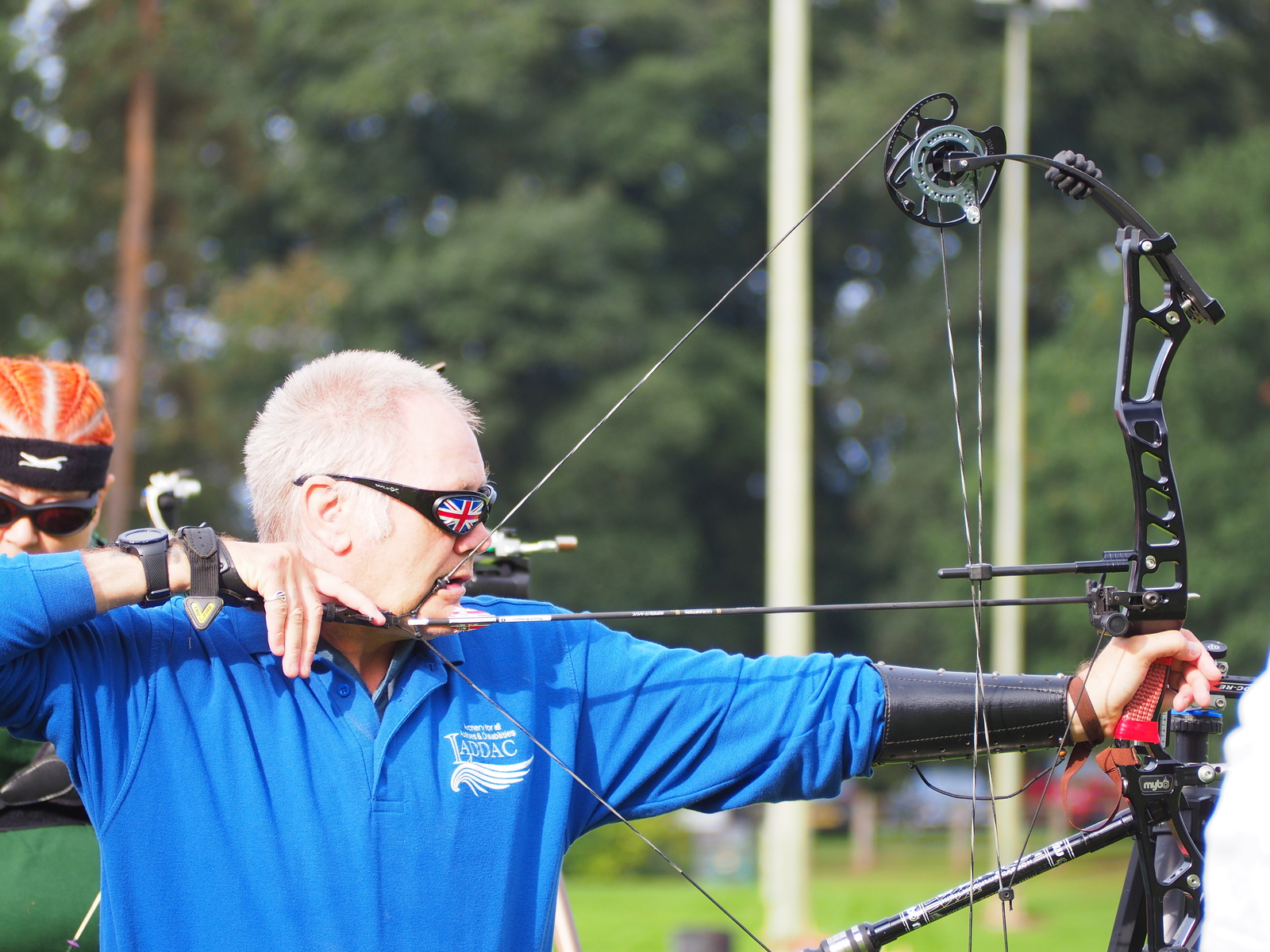 Can I do archery if I'm visually impaired?
Yes you can! Lots of visually impaired and blind people take part in archery and there are also competitions for visually impaired archers if you have the competition bug!
Archers use tactile sights to touch the back of their hand to aim, and can receive feedback from a spotter on where their arrow fell. Depending on the extent of an archer's vision, some wear blindfolds when competing to level the playing field.
Assistance dogs are welcome at clubs and competitions too.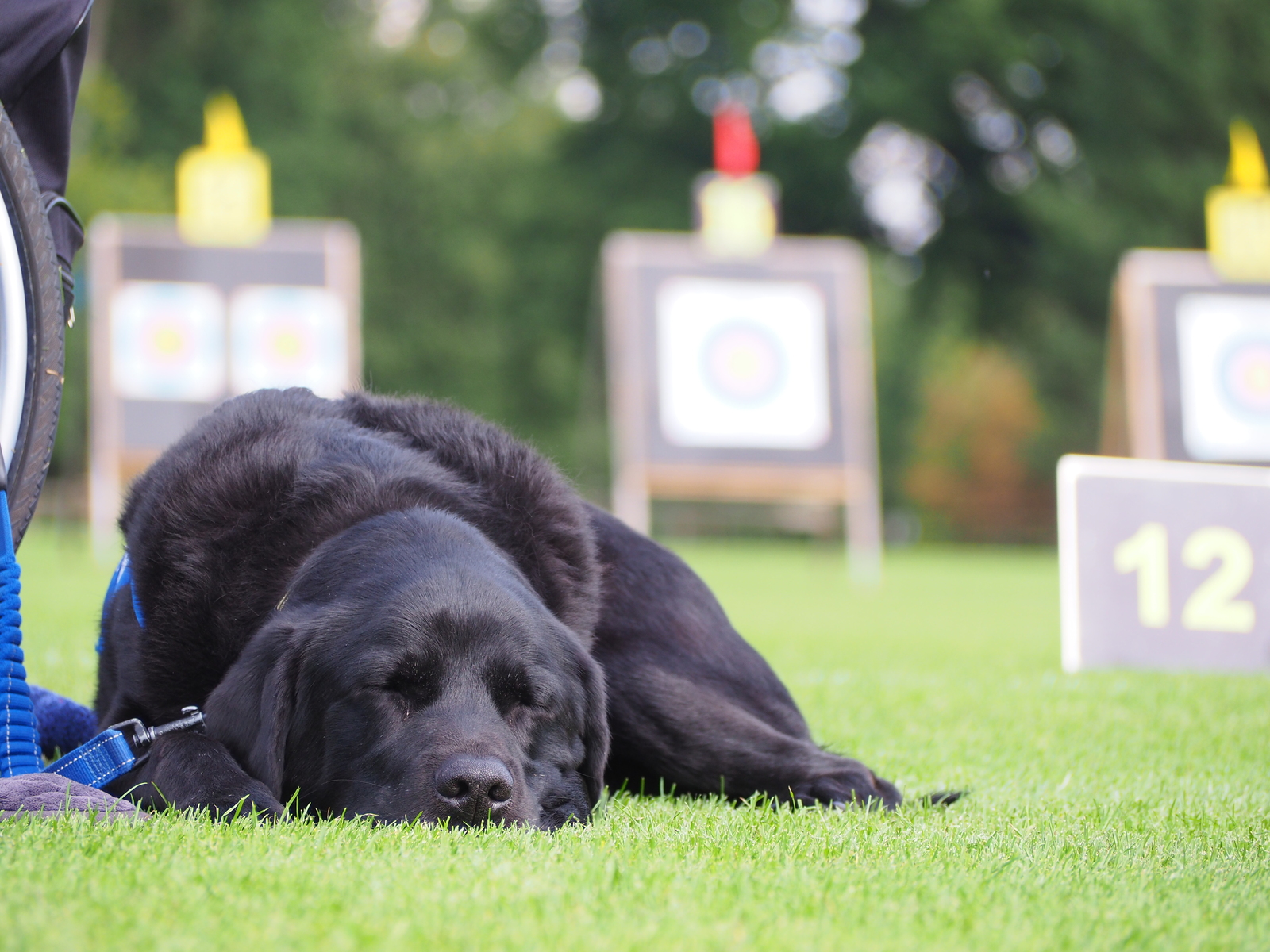 You may wish to join British Blind Sport Archery to support you as you develop.
Do I need a classification to start archery?
When it comes to para sport you may have heard people talk about classification. The term refers to the process to decide which athletes are eligible to compete in a sport and how athletes are grouped together for competition.
You don't need to go through classification to try archery or attend a beginner's course, or even take part in our UK wide competition structure. You may wish to consider classification as you progress with the sport if you're thinking about competing nationally or internationally. The classification system is set by the International Paralympic Committee and World Archery.
History of Disability Archery
The sport was used as part of the therapy programme at Stoke Mandeville Hospital – the birthplace of the Paralympic movement. Britain's first Paralympic gold medal was won for archery by Margaret Maughan competing at Rome 1960 – the first Paralympic Games.
More recently Paralympics GB's archers have enjoyed great success winning 10 medals in total at the last three Games in London, Rio and Tokyo.
So, how I do get involved?
The first step is to find an experience near you. You can find your nearest one in our experience finder, along with accessibility information.
To join a club you will need to take a beginner's course. Ask your local club if you have any questions about disabled access or how they may be able to support you.
Useful links